Cheers for Team SL as they head to Games
Published: Thursday 11 August 2022
Team South Lanarkshire is now on the road to glory at the International Children's Games (ICG).
The team were waved off from South Lanarkshire Council's HQ this morning by parents, South Lanarkshire Leisure and Culture (SLLC) and council staff, ahead of the opening ceremony of the ICG in Coventry on Friday evening.
In total 16 young people will be representing South Lanarkshire – the girls' football team will have an eight-strong squad for the six-a-side games, the swimming squad has four competitors and there are also four young people competing in athletics.
General Manager of SLLC, Kay Morrison, said: "Good luck to the team and our coaches who I know have been working extremely hard ahead of the Games getting underway.
"They are all desperate to get down there and do their best for South Lanarkshire.
"The Games are often dubbed the 'mini-Olympics' and I am sure everyone involved will have a wonderful time.
"It is a fantastic experience for our young people and hopefully inspires them to go on and achieve everything they can in the sports they already love. They will be tremendous ambassadors for South Lanarkshire."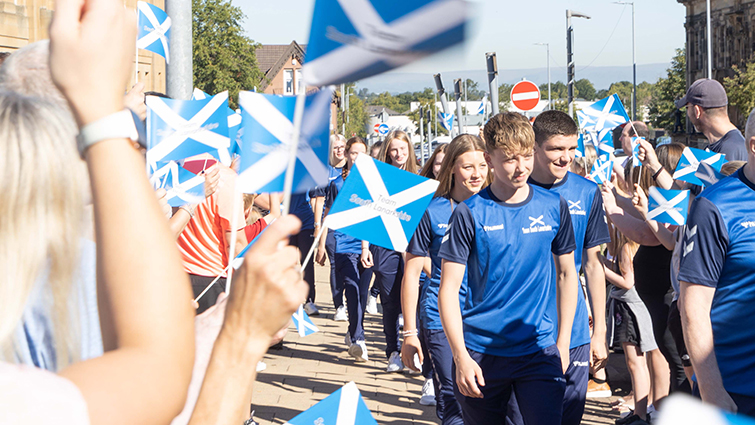 Parents, carers, staff from SLLC and the council formed a guard of honour to cheer Team SL onto the coach (pictured above).
The Games take place in Coventry over six days from 11-16 August. More than 1,600 young athletes from across the globe will be taking part across seven sports.
The View has previously focused on the girls' football team, the swimming team and the athletics team.