Top young athletes are on track for success
Published: Monday 25 July 2022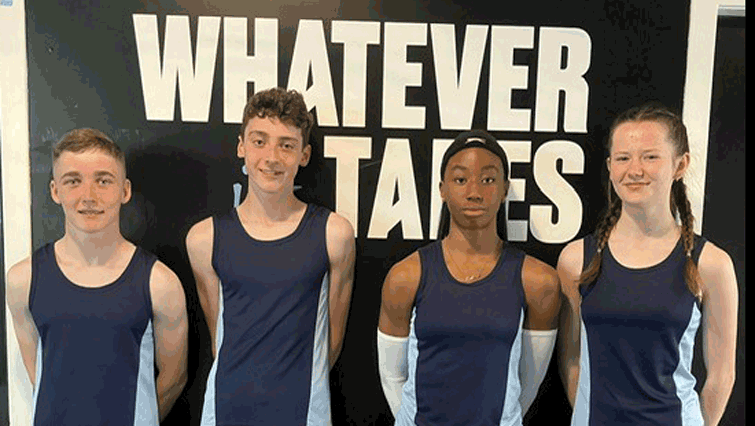 Four young Lanarkshire athletes are hoping to race their way to gold next month.
Following the World Championships and the Commonwealth Games, another international sports event will be held from 11 August: the International Children's Games (ICG), which will be held in Coventry.
And aiming to leave the rest in their respective wakes will be a quartet of track stars in the Lanarkshire team, all of whom won gold at the recent Scottish Schools Championships, at Grangemouth.
Emma Clark, who attends Lesmahagow High School, and Duncanrig Secondary pupil Angus Wilkinson, will be joined by Owen Murphy (Taylor High School, New Stevenson) and Tehillah Chioma Ikechukwu Okonkwo (St. Aidan's High School, Wishaw) to make up a formidable line-up.
Emma, of Larkhall YMCA Harriers, Owen and Tehillah (both Law & District AAC) are all the fastest sprinters in Scotland at their age groups, while Angus (EK Athletics Club) won the under-15 1500m at Grangemouth, setting a new Championship Record at the same time.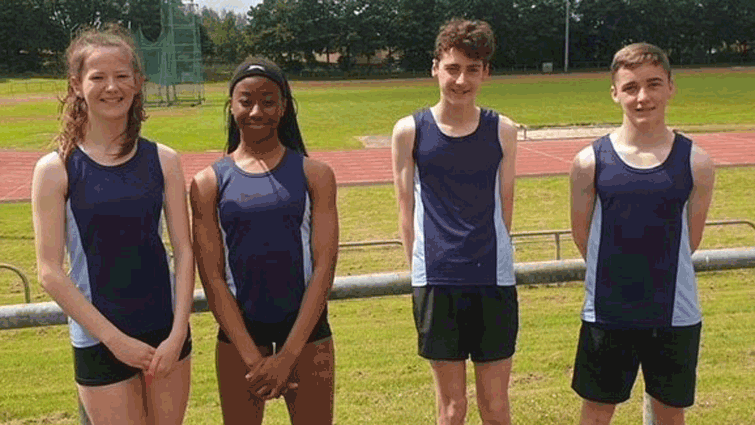 Coaching the four for the Lanarkshire ICG team are Lesley McNicol and Tom McTaggart, and Lesley said: "After attending ICG as a supporting parent in 2011, when Lanarkshire hosted, and 2013 in Canada, I'm excited to be going as a coach this time and can't wait to experience ICG again.
"I'm delighted for the four athletes who are representing Lanarkshire, as it's giving them their first chance at taking part in an international competition and they're going to have an amazing time.
"They're all buzzing with anticipation, as I am. Bring it on!"
Owen said: "I'm really grateful for the opportunity, and excited to experience the games and to compete at this high-standard international event."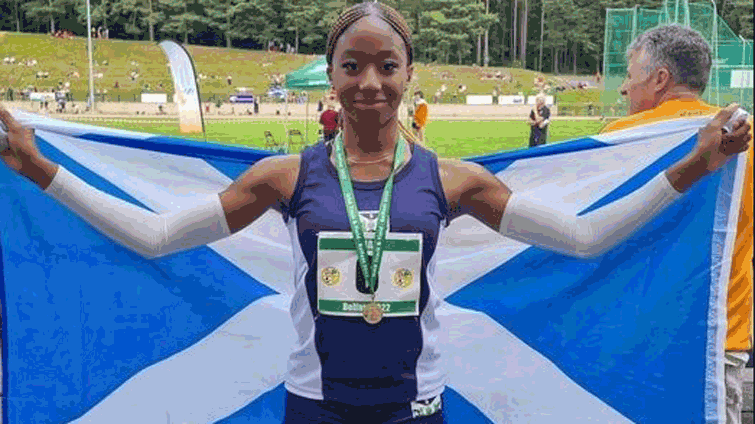 Meanwhile, Tehillah has given them an extra boost ahead of the games with even more success.
She represented Scotland at the Schools International Track and Field Championships, in Belfast, last weekend, competing with under-17 Women in the 100m and 200m, despite being an under 15 herself.
Not only did she achieve a new u15 Scottish Record in the 100m, with a new personal best time of 12.1 seconds, but she then went on to win the Championship Title in the 200m, equalling her personal best performance and giving her a tremendous double and winning her the 'Best Female' Award for the championships for her outstanding performances.