Get involved in creating neighbourhood plans
Published: Thursday 27 May 2021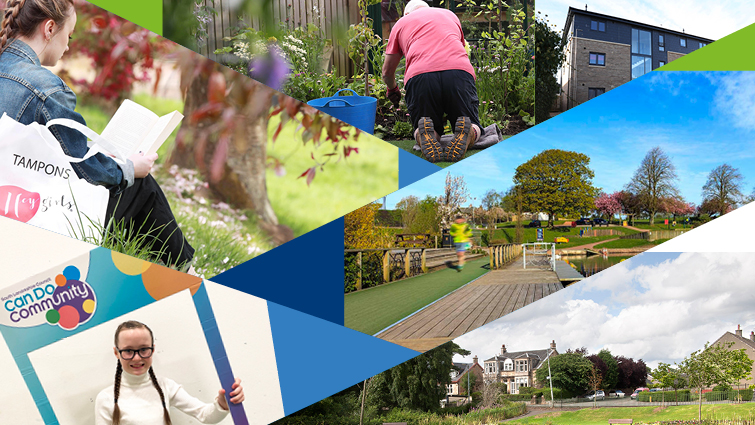 Every community in South Lanarkshire is to be encouraged to get involved in creating their own neighbourhood improvement plan.
Neighbourhood Plans, which are also known as Community Action Plans, are already in place or under development in 20 locations across the area. These set out local people's priorities for projects across a wide range of areas, including health, education, leisure and transport.
A council committee was told that the aspiration was that "all communities within South Lanarkshire will lead on identifying their own priorities and in actioning these priorities in appropriate ways."
Neighbourhood planning is overseen by the Community Planning Partnership (CPP), which brings together local public agencies including South Lanarkshire Council and voluntary and community groups.
South Lanarkshire CPP chair, Councillor Maureen Chalmers said: "The first neighbourhood plans were published in 2019 after being developed working with local communities in Springhall and Whitlawburn, Hillhouse, Udston and Burnbank, and Strutherhill and Birkenshaw.
"It has been wonderful to see these and other communities being empowered to decide themselves what needs to be done in their neighbourhoods and turn those plans into action to make a real difference"
Many communities have been supported to develop their own plans by the council's Community Engagement Team, with priority areas being identified using the Scottish Index of Multiple Deprivation (SIMD) and local information. Other communities have stepped forward with their own plans.
The council's Executive Committee was told on Wednesday that the latest SIMD and local data had been used to identify further areas where there is inequality of outcome, and that over the next two years communities in East Kilbride, Hamilton Lanark and Rutherglen will be encouraged and supported to get involved in developing neighbourhood plans.