Masterchef finalist has culinary future on a plate
Published: Thursday 15 April 2021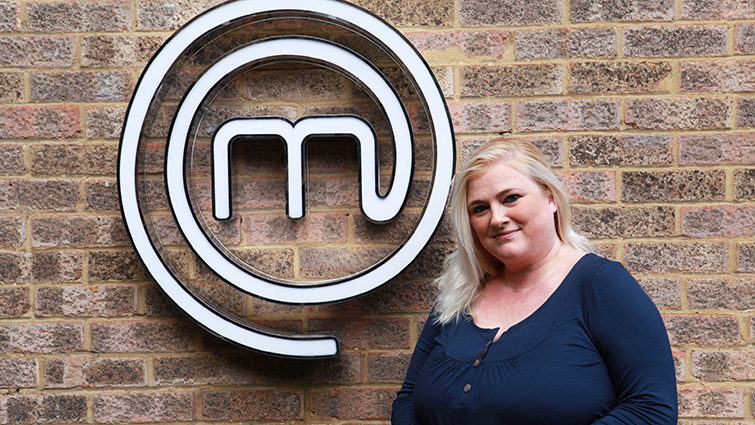 Council music instructor Laura Michael has had a busier lockdown than most as the UK watched her become a Masterchef finalist.
Just a day after 31-year-old front of house manager Tom Rhodes was unveiled as the eventual winner, Laura, spoke to the View about the highs and lows of the prestigious competition, which she describes as 'one of the defining experiences' of her life.
Peripatetic music instructor Laura has taught pupils throughout South Lanarkshire as part of the Instrumental Music Service (IMS) for more than 20 years.
But when COVID-19 brought almost a total halt to in-person education for much of 2020, the 46-year-old mum-of-two decided to act on years of encouragement from friends and family and 'grab a new opportunity and run with it.'
Making it all the way to becoming a Masterchef finalist, Laura showcased Scottish produce and fine dining cuisine that impressed not just the show's presenters John Torode and Gregg Wallace, but Michelin star chefs, food critics and tens of thousands of viewers.
A first-time entrant to Masterchef, along with more than 10,000 others from across the UK, Laura says she went into the process with 'no expectations' but a determination that the time was right.
She explains: "To be honest, what gave me the push this year was the pandemic. I'd seen people of my age go into hospital with this awful illness and not come out and I just thought I am going to take this opportunity and run with it. The audition process was lengthy, and all done remotely, and I really set out with no expectations other than a desire to do myself proud.
"When I made it to the televised heats I was over the moon, and the excitement and the hype around it all I think was what propelled me on. If I'd really had the chance to sit down and think about it in advance, I probably wouldn't have done it!"
As with any journey of discovery, Laura's Masterchef experience brought lows as well as highs, the worst of which being time spent apart from her family. She explains: "I have never been away from my kids for as long as this and if there was one low point to the show, it was that distance from people you love.
"However, filming was such that it allowed trips home, under strict COVID-19 guidelines, and there was a long break in October which gave me precious time at home during the school holiday. It also helped to know my husband and kids were cheering me on all the way."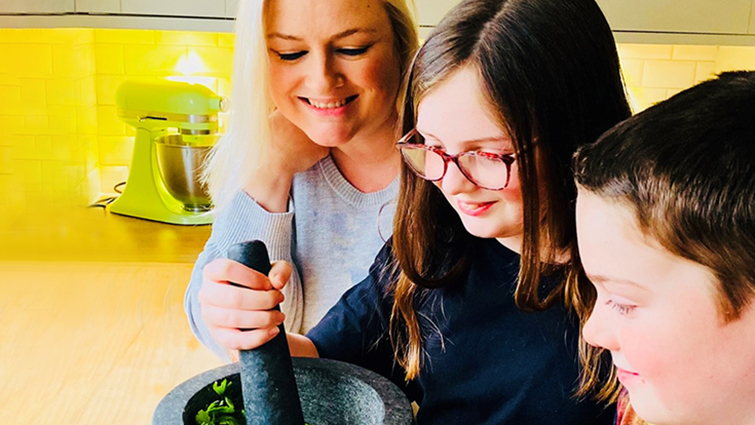 The pressure on set, explains Laura, is very real: "The time given to cook is exactly as you see on the TV, it really is one hour and 15 minutes which to cook and plate as fine dining is a tough gig. Although it looks as though contestants are throwing things on plates with seconds to spare, you really do have to allow a good 15 minutes to perfect the complex plating.
"Not to mention the 10 minutes or so of talking to the hosts and camera crew. But, as an experience, I wouldn't change it for anything, and I would absolutely urge anyone thinking of applying to go for it."
One of the highlights, other than becoming a finalist, was meeting the show's presenters John Torode and Gregg Wallace. Said Laura: "John was lovely, so calm and gave great advice. And Gregg is a great lover of Scotland and its produce and was such a supporter of me. They are a genuine double act and being around them is so much fun."
Filming was completed last year, and Laura and her family were sworn to secrecy about just how far her journey had taken her. When the series began to air in February and wider friends, colleagues, and the community of her hometown of Carluke began following her adventure, excitement was whipped up all over again for Laura, husband Paul and two children Niamh, 11, and nine-year-old Rory.
Said Laura: The family were so happy for me, and the support from the communities of Law, Braidwood and Carluke has absolutely blown me away. During these last couple of weeks, in particular, the support has been overwhelming. I was getting around 1000 messages a night though social media; it has been an amazing."
And this community fame is only the beginning for Laura who, thanks to her culinary skill on Masterchef has 'lots of really exciting opportunities' in the pipeline. She adds: "I can't go into too much detail at the moment but when the time is right, I can't wait to share what's coming next with everyone who has supported me.
"I still can't quite believe the response to the show from the professional cooking community who have been incredibly kind and supportive throughout my journey. I have Michelin star tweeting about me and offering their experience and knowledge to help me on a new and exciting path.
"Ben Tish, who I worked for in the professional kitchen round, has been amazing, as has John Torode who is one of the calmest and most patient people you could meet. Meeting and working with him and being able to soak up his advice and skills has been one of the highlights of the entire experience."
Laura's success on one of the UK's best-known cookery shows is only matched by her achievements in music. An acclaimed jazz saxophonist since the age of 16, Laura won a scholarship to Berklee college of music in Boston following a year of study at the Royal Conservatoire of music in Glasgow. In the intervening years she has released four CDs under her performance name Laura MacDonald and served as Director of the National Youth Jazz orchestra.
Now working part-time with the IMS, alongside husband Paul who is acting assistant co-ordinator, Laura is full of praise for the young musicians she mentors. Despite the pandemic hitting practical subjects particularly hard, she and her colleagues have gone above and beyond to make sure no child is left behind.
She explains: "The whole team does such a great job and have worked incredibly hard in keeping the kids going over the last year. Our children are really hard-working, committed, and resilient, and we are so proud of the work they have continued to put in. It has been difficult, without a doubt, but we are excited and hopeful for the future."
Laura's 30 years in the music industry have also brought another unexpected boost to her Masterchef experience with so many getting behind her.
"The response from the music community which has been so badly hit by COVID-19 has been so touching. I can't tell you how many heartfelt messages I've had from people thanking me for doing the show and saying how it gave them something to look forward to. It never crossed my mind that this would have such an effect on so many but in a year like we've had, what an uplifting message it is. How lovely to be thought of as an inspiration in these crazy times."
You can find more of Laura's cooking on her new Instagram page 'LauraMichaelcooks'.