Helping young people progress in their chosen career path
Published: Monday 8 February 2021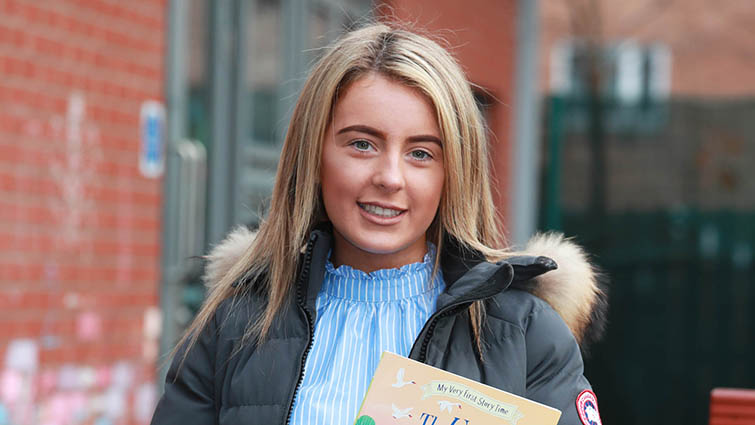 Jobs, further education and apprenticeship opportunities are being created for young people across South Lanarkshire.
Three key programmes deliver a range of support to young people at school in the senior phase and post-school up to age 19 (26 if care experienced).
They help develop and achieve the skills, experience, and qualifications to progress to positive and sustained post-school destinations.
Delivered by South Lanarkshire Council's Youth Employability Services, the three programmes are called Aspire, GradU8 and Foundation Apprenticeships.
Aspire helps support vulnerable young people by providing targeted employability support, GradU8 gives young people an opportunity to study towards a vocational qualification in an area of work they may wish to pursue and Foundation Apprenticeships allow young people to gain valuable, real-world work experience while they are still at school.
Members of the Education Resources Committee recently heard of the successes of the programmes.
Chair of the Committee, Councillor Katy Loudon, said: "It was really encouraging to hear how well these programmes are delivering positive outcomes for so many of our young people.
"As a council we recognise that every young person is an individual and as such we need to ensure there are opportunities for them to progress in a variety of ways.
"Of course the global pandemic has been a significant challenge for the delivery of the programmes, but the service has worked hard to ensure that support has continued.
"A great deal of revised planning, risk assessments and partnership working was required to ensure that programmes could be delivered safely and meet the needs of young people.
"This has been possible due to the positive partnership relations between the service, schools and partners including local colleges and Skills Development Scotland."
The Aspire service currently has 527 young people registered and a further 210 summer leavers are expected to require support from early 2021.
In 2019/20, Aspire supported 89 care experienced young people to complete an Aspire action plan. Of these young people 60 progressed to positive destinations. The remaining 29 continued to be supported and tracked, which is an important element of the work of Aspire.
The GradU8 programme helped support 445 young people start courses in 2020/21, in subjects including childcare, construction, hair styling/make up/beauty, engineering and business/marketing.
The courses are being delivered by South Lanarkshire College, New College Lanarkshire and First Steps Rural Connections in Lanark.
Young people who take part in Foundation Apprenticeships, which are funded by Skills Development Scotland, move into positive destinations 98% of the time. The vast majority (81%) progressed into further education.
Councillor Loudon said: "These figures show that for the majority of our young people the experience of work-based learning inspires them to go on and achieve the qualifications they need to progress in their chosen area. There are also some who move straight on to employment, modern or graduate apprenticeships or further training."
The photo used above shows Chloe Parrot, who recently completed a Foundation Apprenticeship in Social Services & Young People. She has since gained a place with South Lanarkshire Council as a Graduate Apprentice. Look out for her story and more like them in the View over the coming weeks.