Have your say on Active Travel
Published: Monday 18 January 2021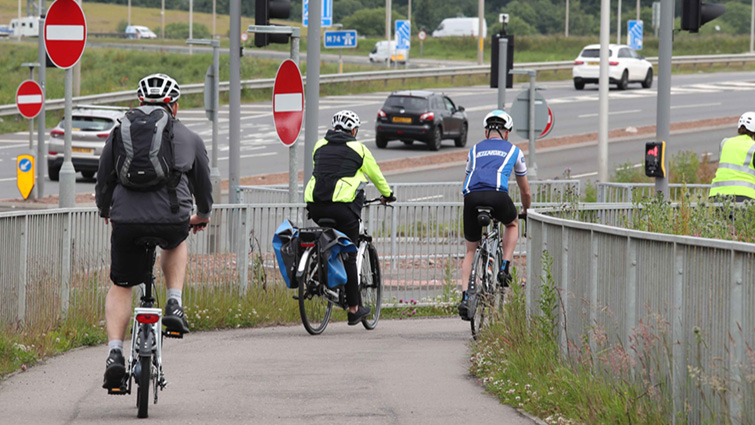 Active travel consultations are now underway in six major areas of South Lanarkshire.
If you live, work or travel in Bothwell, Blantyre, Uddingston, Larkhall, Strathaven, Stonehouse and the surrounding villages, then South Lanarkshire Council want to hear your views on what would encourage you to make more journeys by foot or by bike in your town.
Online surveys for these areas are now available on the council website.
Feedback on current experiences for these areas will allow the council to improve opportunities and tackle barriers to active travel.
The council wants walking and cycling to be the natural choice, whenever possible, for people to make for their local journeys.
The active travel surveys are part of a wider study aimed at informing plans to make walking and cycling in the area more convenient and attractive for all.
Chair of the council's Community and Enterprise Resources Committee, Councillor John Anderson, said: "Creating high quality active travel infrastructure can deliver many benefits for the area, including healthier citizens, more connected communities, reduced traffic congestion and better air quality.
"But to help us deliver improvements that meet the needs of those who will use them most, we need the views of local people.
"If you live, work, do business or travel in any of these areas please get involved. Tell us about your current experiences of active travel and what would encourage or help you or others that you know to walk or cycle more often."
You can now take part in the Bothwell, Blantyre and Uddingston survey, the Larkhall survey and the Strathaven, Stonehouse and surrounding villages survey.
All surveys will remain open until Monday, 8 February and once you have completed the survey you will be prompted to visit our Placecheck map and leave your comments.