Huge progress in reducing council's carbon footprint
Published: Thursday 17 September 2020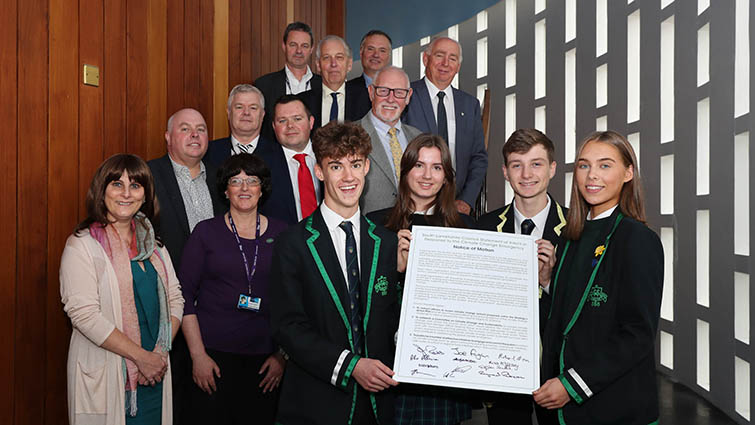 The carbon footprint of South Lanarkshire Council has been cut by more than half in the battle against climate change.
The 56% reduction was revealed as members of the council's new Climate Change and Sustainability Committee approved plans to make further advances, through an action plan for the current year and a new five-year strategy from 2022.
Council Leader John Ross, who chairs the committee, said: "The council recognised the global climate emergency last year through an SNP motion, and all political groups came together to resolve to do everything we can to change our own and others' behaviour in order to protect the planet.
"As our latest carbon footprint figures show, we have already made considerable progress. We have drastically cut the emissions not just from our buildings and our vehicles, but through moving to LED streetlighting, and a host of other measures.
"But the evidence is clear that we, and everyone, needs to do more. Our action plan for the current year commits us to do just that, and we will be working with our communities on both this and on the five-year strategy that we are developing as part of our long-term vision."
The committee's initial meeting, at council HQ in Hamilton on Thursday 17 September, came during Climate Week, 14 to 20 September.
A Carbon Management Update showed details of how by 2019-20 the council's carbon emissions had reduced by more than 56% since 2005-2006, from 155,965 tonnes of CO2 emitted per annum to 67,282 tonnes.
The reduction has been across the board in all five main areas of consumption, including buildings, council vehicles and staff travel, but with the improvements especially marked in street lighting and the way the council collects and deals with waste.
The council's current Sustainable Development and Climate Change Strategy is scheduled to run to 2022. A new five-year strategy will set out future plans, including a longer-term vision, and will further integrate climate policy within decision-making across the council.
There will be a public consultation on the strategy early next year, and it is hoped the new strategy will be ready for consideration by Elected Members in December 2021 ahead of launch in April 2022.
A more immediate action plan for 2020-21 outlines further ways the carbon footprint will be reduced, including at least a 10% reduction in vehicle emissions by March 2021 against a baseline of 2015-16. Other targets include a reduction in single-use items, especially plastic.
Also, the aim is that at least 20% of the total value of materials used in construction will derive from recycled and reused content.
In other business, the committee also heard that the target would remain to have at least 95% of streets reaching national cleanliness standards, and that a formal Litter Strategy was being developed.
Targets are also in place to maintain public satisfaction with parks and open spaces and to work in partnership with local communities to continue a programme of restructuring council-owned woodland and improving recreational access to those areas.
The committee also approved an action plan for the first year of implementation of the council's Good Food Strategy, and it was told that the council's Fairtrade Zone status had been renewed.
Councillors from across political groups joined forces with local school children and trade unionists last year to sign a pledge that South Lanarkshire would lead the way in tackling climate change (pictured above).