Temporary 30mph speed limit introduced at Tinto
Published: Friday 31 July 2020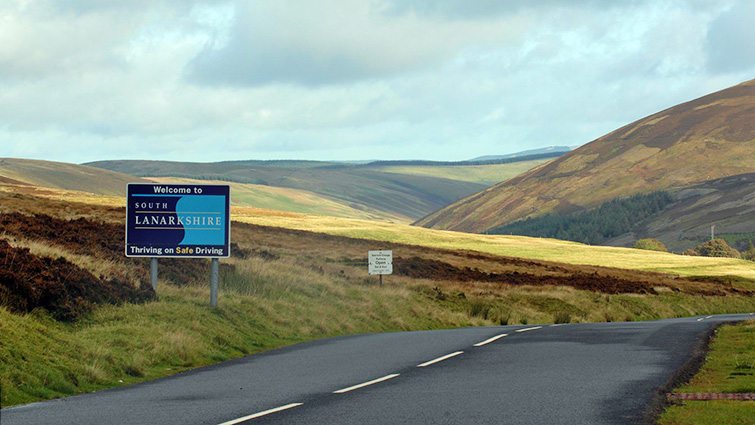 A temporary 30mph speed limit is to be introduced on roads around Tinto Hill in Clydesdale.
The change has been introduced to improve safety within the area for pedestrians/walkers and road users.
The speed limit will be in force through Thankerton Moor and on approach roads.
The specific locations are the A73 from Woodside cottage access to approximately 400metres north of Sherifflats Road (south access) - approximately 1000m. Sherrifflats Road (north access) to A73 - approximately 260 metres. Lochlyoch Road to A73 – approximately 260 meters.
Head of Roads and Transportation Services, Gordon Mackay, said: "We love to welcome visitors to South Lanarkshire's scenic spots, but there has been an unprecedented increase in the number of people visiting Tinto in recent months.
"We hope that by reducing the speed limit it will make people using the road more aware of their surroundings and that there is an increase in the number of people in the area."
The restrictions began on Monday of this week and will remain in place until Monday, 17 August. Signage will be in place to advise road users of the change.
Anyone visiting the popular Lanarkshire landmark is reminded to park responsibly.
A recent View news story highlighted the dangers of inconsiderate parking, alternative access points for Tinto and details of other walks in South Lanarkshire.