Read all about libraries re-opening plans
Published: Thursday 16 July 2020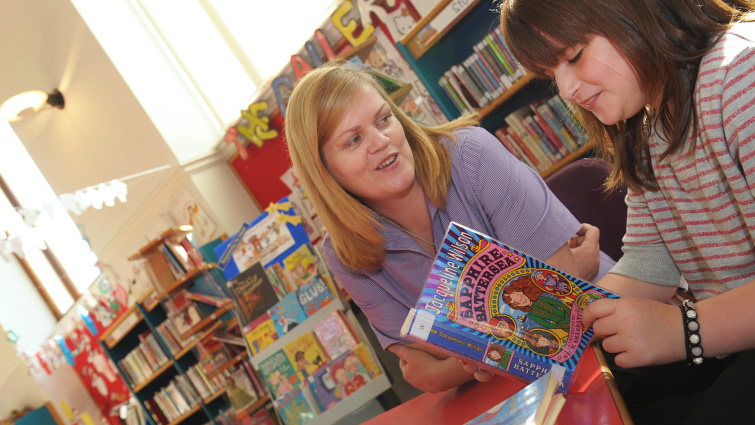 South Lanarkshire libraries are preparing to re-open as lockdown measures continue to ease.
Safety of staff and visitors will be the watchwords as the team from South Lanarkshire Leisure and Culture (SLLC) work behind the scenes to ready the area's 23 libraries for the public again.
Proposals are being worked up for a staged recovery with a limited number of sites re-opening to begin with. As a result, and to ensure the service can be fully covid-compliant, there will also be fewer activities available in the early stages.
A finalised programme is yet to be agreed so keep an eye on SLLC's social media as well as the council news pages for an announcement in the coming days.
In the meantime, there are still lots of ways to engage with your local library, with staff working harder than ever over the last few months to continue to deliver services.
David Booth, SLLC General Manager, said: "Throughout the lockdown period we have continued to deliver library services through our digital offer, enabling customers to enjoy free eBooks and eAudiobooks on Borrowbox as well as free eNewspapers and eMagazines on the PressReader and RBDigital platforms. And for our younger members the ever-popular summer reading challenge has continued online.
"We have also expanded the library home delivery service to people who are shielding or self isolating, and are just getting ready to introduce a 'Connect and Collect' service for those without access to the internet. Initially available from St Leonard's library in East Kilbride, this service will see librarians choose books for you based on your interests and likes. Just call or email to get started. Once the collection is ready you will be contacted to arrange a pick-up time. Hopefully, if this proves popular, we will be able to roll this out more widely."
There's also good news for those with library books long past their return date. All titles can be dropped off at St Leonard's library for those who can get along.
Alternatively, any items on loan from before lockdown can be automatically renewed, fee-free, until doors open fully again. If you're not already a library member, and would like to join, you can do so online. Library staff are also on hand by email to help if needed.