More takeaway treats on the menu at Chatelherault
Published: Wednesday 15 July 2020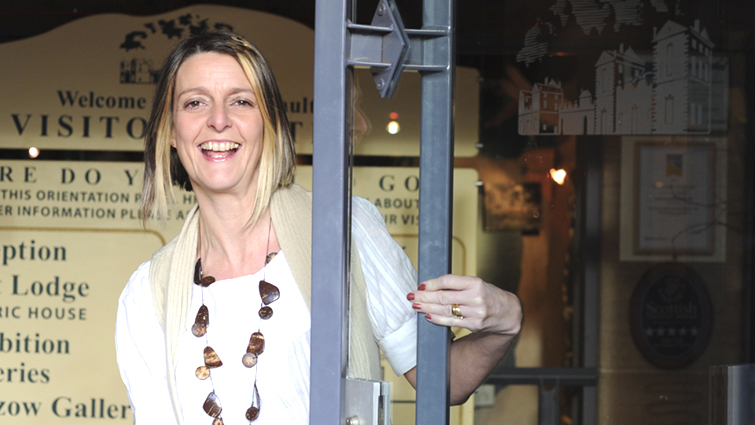 With the takeaway food service at Chatelherault's café proving popular staff are to re-open the gift shop counter.
The move will expand the range of snacks and treats available to visitors to the country park on the edge of Hamilton.
Well-known for its range of specially selected and often unique or quirky gifts, jewellery and gourmet treats the shop will open back up on Thursday 16th July.
The visitor centre café reopened to offer takeaway snacks earlier this month and has been doing brisk trade.
South Lanarkshire Leisure and Culture General Manager David Booth said: "Chatelherault Country Park has been busy throughout lockdown with people from the surrounding area enjoying the outdoors and exercise.
"We are delighted that we are now in a position to start offering visitors more services to help them make more of a day out of their trip to the park.
"We have measures in place to help keep everyone safe so I would encourage people to be patient if there is a queue, to follow safe distancing guidelines and to wear a mask inside as required by law."
There will be a queuing system in place with the queue starting at the main entrance to the visitor centre; the glass doors at the side nearest the adventure playground car park.
There will also be a one-way system in the shop and through the building with the exit via the door to the courtyard at the other side of the visitor centre.
In order to ensure safe physical distancing between customers only one adult should join the queue with the rest of the group waiting for that person in the courtyard.
Where this is not possible, and in the case where children are required to queue with the adult, the whole group should remain together in the queue and children should not be allowed to wander off unsupervised.
At this time only card and contactless payment can be accepted.
Please note that it is not yet possible to offer access to the toilet facilities within the building.
To ensure the safety of our staff and customers, please only visit the venue if you are feeling well and are not showing or have not been in close contact with anyone showing, symptoms of Covid-19.