Covid-19 mental health support on hand
Published: Wednesday 15 July 2020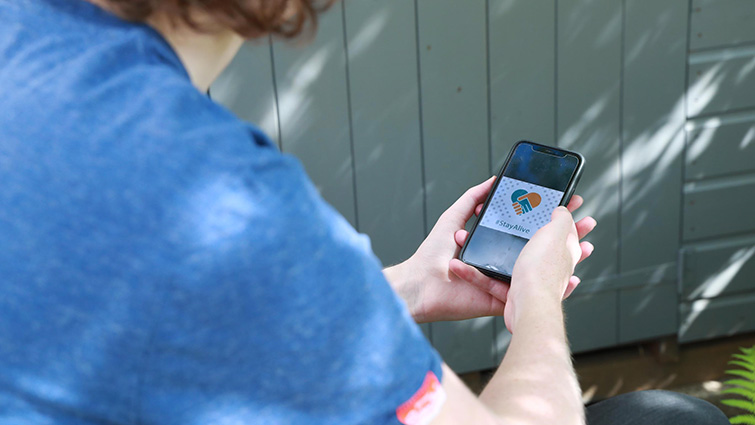 Life under lockdown has been tough for communities across the country.
The effort to protect the NHS, while preventing further spread of covid-19, has forced millions to stay at home, apart from friends, family and colleagues for many months.
And for many, the effect on their mental health of such unprecedented pressures might feel like more than they can cope with.
As lockdown eases, the South Lanarkshire Health and Social Care Partnership is keen to remind anyone struggling with anxiety, depression or even suicidal thoughts, that help is just a call, text or message away.
Across Lanarkshire, work has continued to support those most in crisis throughout the pandemic, and those services are ready and open to offer help and advice to those who are struggling as we try to navigate a new normal.
Councillor John Bradley, Chair of the council's Social work committee said: "During this time we know that lots of people are feeling lonely and isolated. Coupled with significant changes to the routine of daily life, increased stress, anxiety and fear are almost inevitable, but for some, this is more than they can cope with.
"The most important message that we can give right now is that you are not alone. Whatever Covid-19 has meant to you, and your life, each day is a new day and there are many experienced and supportive people ready and willing to hold your hand.
"Our message is particularly aimed at those for whom the struggle is becoming overwhelming, and who may see no way out.
"Together with health and third sector partners we support the Every Life Matters suicide prevention campaign and are working hard to make sure that this vital message reaches those who really need to hear it.
"Whatever your gender, age or situation, there is someone waiting to hear from you through a call, an email, a text message or increasingly through social media and apps. It's a journey that can begin with that single step."
The council's website has a page dedicated to mental health support with links to a variety of organisations, groups and charities that can help.
Among them are NHS specialist and GP services, charities such as the Samaritans and Big White Wall a new, free-to-use mental health and wellbeing service for 16-19 year olds in South Lanarkshire, designed to offer online peer to peer and professional support.
There are also web and app-based services such as Stay Alive, Clear your Head and a new, dedicated helpline, The Calm Zone offering support to men of all ages who are experiencing depression or are in crisis.