Council seeks job assurances
Published: Thursday 2 July 2020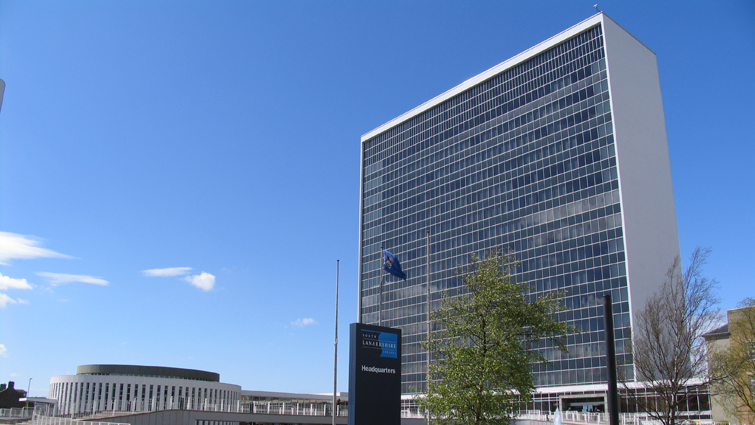 The council has called on the Prime Minister to protect hundreds of jobs in East Kilbride.
The move followed fears for the future of Abercrombrie House after the UK Government decided to merge the Department for International Development (DfID) with the Foreign and Commonwealth Office.
DfID employs more than 600 people in East Kilbride, and the council's Executive Committee heard that, as well as potentially putting local jobs at risk, a merger would threaten the international development and humanitarian work undertaken by DfID.
This led to an emergency motion being tabled by Council Leader John Ross which was approved by 19 votes to five when the committee met recently in a virtual setting using Microsoft Teams.
Cllr Ross said: "Boris Johnson has now said that Abercrombie House is not under threat and that there will be no compulsory redundancies, but we remain very concerned about the merger and what it could mean for local jobs and the terrific work done by DfID.
"So it was important that we sent a message to the Prime Minister that he needs to think again. I was delighted that our motion was approved and sent a strong message in defence of DfID."
The motion, seconded by Cllr Joe Fagan, said:
That South Lanarkshire Council:
- is concerned that the UK Government's decision to merge the Department for International Development with the Foreign and Commonwealth Office threatens to compromise the development and humanitarian work currently carried out by DfID in an independent manner;
- recognises that Scotland contributes proportionately to the global development and humanitarian work carried out by DfID and that Abercrombie House in East Kilbride is a principal location for the Department;
- notes the considerable job losses in East Kilbride and wider South Lanarkshire experienced over the last decade, including the recent decisions to relocate the HMRC Centre One Tax Office from East Kilbride and the Rolls Royce job losses at the neighbouring Inchinnan site;
- would expect that the expertise in international development, built up over many years, is maintained and calls on the UK Government to give a firm commitment that the 600 jobs in Abercrombie House, East Kilbride, will remain.
In response to calls to reconsider the plans, Mr Johnson has now said that Abercrombie House will become a key part of the work of the new Foreign Commonwealth Development Office.