Thousands benefit from lockdown activity packs
Published: Wednesday 24 June 2020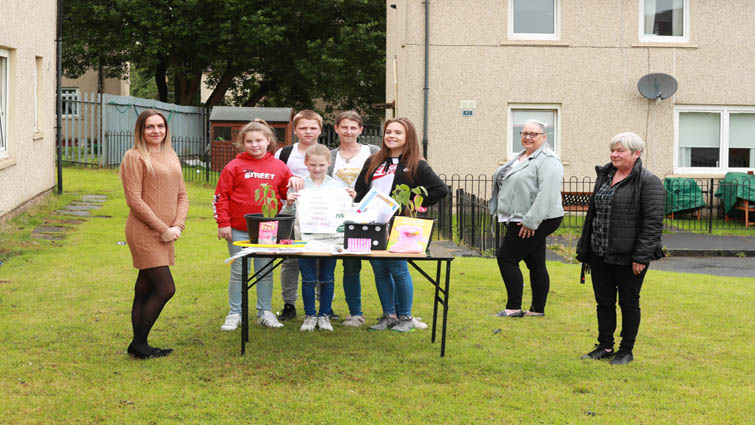 More than 2,000 activity packs have been delivered to children and young people in South Lanarkshire during lockdown.
Thanks to a project put together by the council's Youth, Family and Community Learning Service (YFCL), families with limited or no access to online and printing facilities have particularly been able to benefit.
The packs have been designed around a range of themes - health and wellbeing, STEM, cooking on a budget, music and gardening - to spark activity and creativity in children and young people, including those with additional support needs.
One particularly successful example of the project in action is in the school communities of Glenlee Primary in Hamilton and Loch Primary in Rutherglen, where the after-school Club busy bag was developed as a way of engaging remotely with participants.
Delivered weekly to homes, the busy bags began as large activity packs with colouring-in sheets, pens, paper and skipping ropes, and have evolved into weekly themed top-ups, such as 'make your own crispy-cakes' and 'grow your own sunflower' kits.
All of the resources and ingredients needed to complete the activities are included in each pack, to ensure there is no additional cost to families.
In Clydesdale a successful application to Coalfields Regeneration Trust, together with funding from the Lanark Round Table, has enabled the YFCL team there to deliver packs to young people and families identified via Facebook, telephone and text. These packs also encouraged a bit of green-fingered activity with the inclusion of growing packs for use both indoors and out.
Meanwhile over at Cambuslang Universal Connections, the team has been maintaining links with participants of their family learning programme through the delivery of more than 60 Family Learning Packs containing a range of activities as well as links to a weekly family craft activity on Facebook.
Roz Gallacher, YFCL Service Manager, said: "Parents have told us that using the packs has been fun, allowing families to do things together as well as reducing boredom; they have also really enjoyed the linked activities on Facebook. Hearing directly from our families and young people that the packs are 'fantastic' or 'amazing' and that they have made the difficulties of lockdown for them a little easier is a huge boost and very much reminds us why we do what we do."
Councillor Julia Marrs, South Lanarkshire's Spokesperson for Young People is full of praise for the initiative. She added: "The packs are bespoke, learner-centred, and are prioritised for young people and families who have limited access to technology, which is of such importance when our schools remain closed.
"Not only that, but as each pack is delivered directly to homes, the team at YCFL are able to get invaluable face-to-face contact, with physical distancing in place, affording them the opportunity to offer additional support if required. The work done here by the YFCL team throughout this unprecedented period has shown the very best of what we do as a council, continuing to focus squarely on those in our communities who need us the most.
"It's not possible to over-estimate the benefits of such a simple, yet crucial, initiative, to children and young people across South Lanarkshire at this unique time in their lives."