New digital opportunities for young carers
Published: Thursday 11 June 2020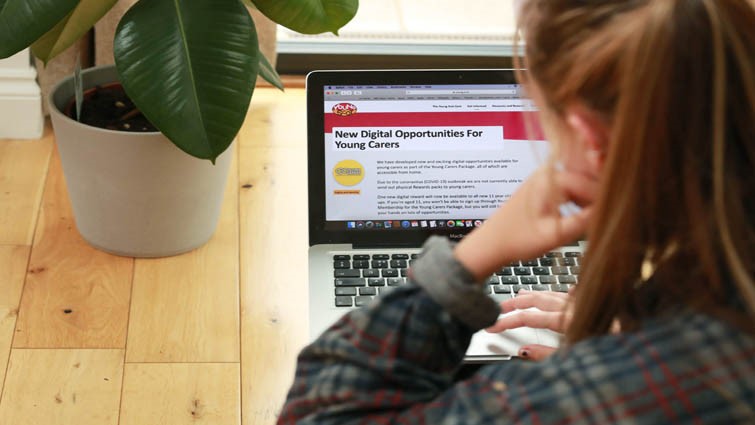 A new website offering deals, rewards and information is now available to young carers in South Lanarkshire.
Developed by Young Scot and the Scottish Government, the New digital opportunities for young carers platform for young carers contains opportunities including mobile data top ups, sanitary product vouchers, entertainment subscriptions and subscriptions to mindfulness relaxation apps.
Chair of South Lanarkshire Council's Social Work Resources Committee, Councillor John Bradley, said: "This is a fantastic resource for young carers and a well deserved bit of extra support for them offering both practical help and a bit of fun.
"This is Carers Week and every day Young Scot will be adding a new opportunity to the site so I would encourage everyone to support them by sharing information about the website new digital opportunities for young carers to ensure they hear about it."
Carers Week runs from Monday, 8 June to Sunday, 14 June with a special focus on young carers today (Thursday, 11 June).
Who Can apply?
A young carer in Scotland is anyone, aged under the age of 18, or 18 and still in school, who cares, unpaid, for a family member or friend due to illness, disability, a mental health problem or an addiction.
Caring can include:
• medical or nursing care, such as helping someone to take medication or applying dressings
• personal care, such as helping to wash, dress or eat
• practical support, such as taking a person shopping or to medical appointments, cleaning or accompanying them to social events
• emotional support
Any young carer, regardless of their caring duties, aged 11 to 18 are entitled to apply for the young carer package. The website has s simple sign-up process.
Young carers can now sign up without a Young Scot card, so no one misses out. The requirement for a Young Scot National Entitlement Card number to be entered has been removed as an interim measure to widen accessibility at a time when cards are no longer in production.
Responding to Covid 19
A focus has been put on ensuring that the opportunities currently available through the site are suitable for social distancing and self-isolation. This package is available to all young carers aged 11 to 18 and we are encouraging the promotion of this as widely as possible.
Visit New digital opportunities for young carers for a live list of all available rewards.
Young Scot has made a commitment to continue to listen to young carers and add to the package available to ensure they are meeting their needs..