All family and friends able to watch crematorium service online
Published: Friday 17 April 2020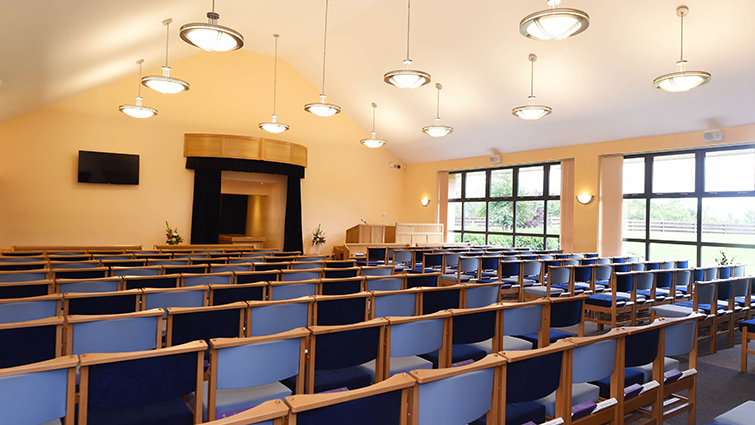 A streaming option is now available at our Crematorium to overcome the current restrictions imposed on who can attend services.
So that we can continue to provide as sensitive and dignified a bereavement process as possible during these times of difficulty, our Crematorium team will be using specialist technology to allow families and friends to watch the funeral service of their loved one.
It will be available for any services at the Crematorium but will only be available to the families of the bereaved. Login details and other information about accessing the service has been provided to funeral directors who will discuss this feature with the families and provide any associated details that will allow additional family and friends to view the service.
Alistair McKinnon, the Head of Facilities, Waste and Grounds Services, said: "We hope that this streaming service will help bereaved families and friends through what is already a very emotional time.
"With the conditions imposed by the Coronavirus, this online facility will let all grieving family members and friends watch the service, overcoming not only the restrictions on the numbers able to attend but also for those whose own situations are restricting their movements."