Vacant and Derelict sites plan in place for the year ahead
Published: Friday 3 April 2020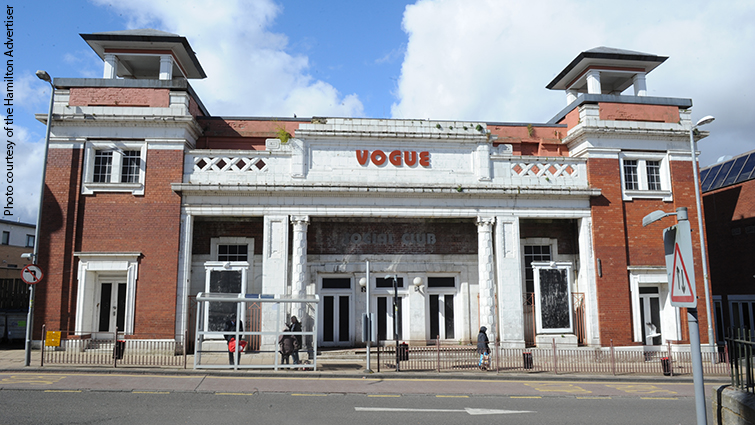 Plans to continue work to reclaim vacant and derelict land in South Lanarkshire have been approved.
The 2020/21 programme will build on the success of previous investment and introduce new sites for development.
The council is currently focussing its efforts and resources on maintaining key services, supporting communities and responding to the coronavirus issue.
It is anticipated that in the year ahead the Scottish Government financed Vacant and Derelict Land Fund will support:
Remediation works at Clyde Gateway's Shawfield Phase 2 project to help reduce the level of Chromium VI entering local watercourses and the River Clyde and assist in the creation of development sites for business and industrial use.

A transformational project based in Hamilton town centre focussed on the historically significant Grade B listed Vogue façade in Keith Street and adjacent derelict land to the rear of the site. This will comprise a mixed use development of the site including social housing by Clyde Valley Housing Association, with commercial space on the ground floor suitable for a range of community or enterprise uses. This project is also supported through the Town Centre Fund.

Clyde Cycle Park – developing plans to bring a derelict site on Boglehole Road, Cambuslang back into use to provide new opportunities to promote active travel and improve health and wellbeing through physical activity. Scottish Enterprise is also funding the development of this project which would be delivered by a local community charity.
In addition work will be carried out at the former Milton Brick and Tile Works in Carluke to deliver environmental improvements at the site funded from the 2019/20 Vacant and Derelict Land Fund award.
Chair of Community And Enterprise Resources Councillor John Anderson said: "We have already seen the Vacant and Derelict Land Fund delivering real results for communities in South Lanarkshire and the planned programme for the coming year will continue to transform these sites into shared assets we can all enjoy."
The Scottish Government is providing £697,000 for the South Lanarkshire Vacant and Derelict Land Fund for 2020/21 and their approval to implement these works is expected shortly.
Given the suspension of council committee business during the current public health situation, approval for this was granted under delegated powers by the council's Chief Executive, in consultation with the leaders of the political groups.