Space available for free Rural Youth Ideas festival
Published: Thursday 28 November 2019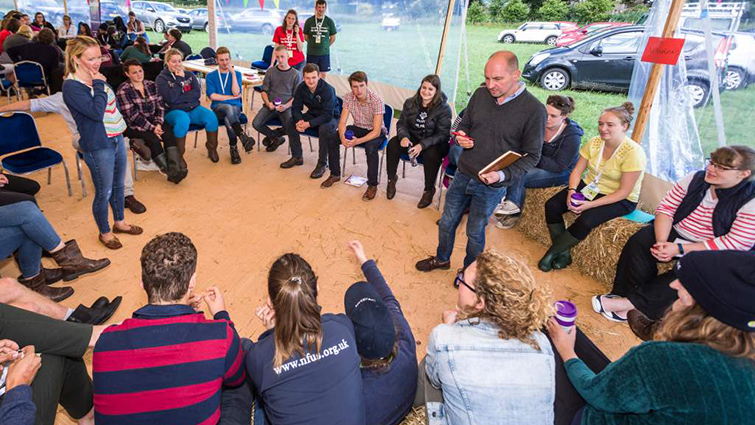 Spaces are still available for a free Rural Youth Project Ideas festival set to take place over the weekend.
Lanarkshire LEADER is one of five LEADER Action Groups (LAGs) who are supporting this cooperation project in the next phase of a longer-term programme to reach out to all areas of Scotland and enable all young people to participate and become the next generation of rural leaders.
The Festival is a residential weekend at Wiston Lodge, which is around eight miles from Biggar, and is free of charge to attend with the option for some travel reimbursement for delegates living more than 20 miles away from the venue.
The event is targeted at 18-28-year olds with leadership ambition or potential (although young people up to 30 are considered) with delegates coming from across the UK and Europe and runs from tomorrow until Sunday.
It's easy to see if you are eligible to attend, all anyone needs to do is register their interest.
The Rural Youth Project is supported by five LAGs – Angus, Lanarkshire, Outer Hebrides, Rural Perth and Kinross and the Scottish Borders.
Lanarkshire LEADER's Kenny Lean said: "We're pleased to be supporting a project providing important opportunities to young people in Lanarkshire.
"This is an exciting opportunity to get involved with an event that aims to build leadership and enterprise skills that will be held on our doorstep, and I look forward to welcoming delegates from across Scotland and the UK to Wiston Lodge next week."
A line-up of local and international speakers will challenge delegates to "think different" about the challenges and opportunities young rural people face.
Practical workshops will also feature throughout the weekend with Rosemary Scrimgeour – who runs rural architecture practice Building Workshop with husband Ben - a graduate of the Scottish Enterprise Rural Leadership Programme (SERLP) will lead a session on Design Thinking, a human-centred approach to creating new and innovative ideas and solving problems.
She said: "During a similar workshop I facilitated on our trip to the Netherlands, it was inspiring to see how creative and engaged everyone was in coming up with strategies and solutions in response to issues they are facing in rural places.
"I was introduced to Design Thinking on a SERLP learning trip to Memphis and have been inspired to study the innovative process further at Stanford University in the Silicon Valley. I'm looking forward to meeting and building the confidence of young people to help them make change in their lives and communities."
Rural Youth Project Director, Jane Craigie, said that this year's programme has been designed to give young people the tools and support to enact real and lasting change.
She said: "We were blown away by the feedback from last year's festival and wanted to ensure that delegates this year walk away not only inspired, but with tangible skills to develop businesses, social enterprises and community projects.
"There are so many impressive young people in our rural places who often go unnoticed and we want the project to discover and support them, because they are our countryside's future."
The Rural Youth Ideas Festival is funded by the LEADER Programme 2014-2020: The European Agricultural Fund for Rural Development: Europe investing in rural areas.