Council supports 16 days of action
Published: Wednesday 27 November 2019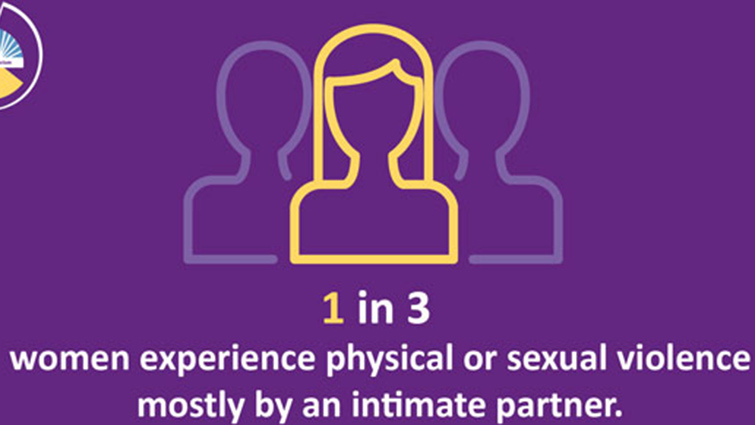 South Lanarkshire Council is proud to support the 16 days of action against gender-based violence campaign.
The annual international campaign raises awareness of the reality of domestic abuse and other forms of gender based violence and pushes for positive change to increase women's (and men's) safety.
The 16 Days of Action campaign runs from 25 November, UN International Day of Elimination of Violence Against Women, to 10 December, Human Rights Day. The campaign spans these 16 days in order to highlight the link between gender violence and human rights.
The 16 days period includes other significant dates like International Human Rights Defenders Day (29 November) and World Aids Day (1 December).
The 16 Days campaign is an opportunity for individuals and groups around the world to call for the elimination of all forms of gender based violence by:
• increasing safety
• highlighting the nature and prevalence of gender based violence
• raising awareness of gender violence as a human rights issue
• strengthening local work to tackle gender violence.
Gender based violence, often referred to as gender based abuse or violence against women and girls (VAWG), is an umbrella term that encompasses a spectrum of abuse experienced mostly by women and girls and perpetrated mainly by men.
This spectrum of abuse includes:
• Physical, sexual and psychological abuse including domestic abuse and rape
• Sexual harassment and stalking
• Commercial sexual exploitation, including prostitution, pornography and trafficking
• Harmful cultural practices, including so called 'honour' based violence, forced marriage and female genital mutilation.
South Lanarkshire's Gender Based Violence Partnership has been operational since 1999 and has evolved from focussing solely on domestic abuse, to considering all forms of gender based violence, in the context of Equally Safe. The partnership now forms part of South Lanarkshire's Public Protection team which promotes effective partnership working between the Gender Based Violence Partnership, Child Protection Committee, Adult Protection Committee, MAPPA and Alcohol and Drugs Partnership.
The partnership recognises that people's lives are complex and they often experience multiple challenges and inequalities which cannot be solved by partners working in isolation. Effective partnership working both within our partnership and between our partnership and other local strategic structures is therefore essential in ensuring that outcomes for women, girls and children affected by gender based violence are improved.