Rutherglen and Cambuslang will be lit up next
Published: Friday 29 November 2019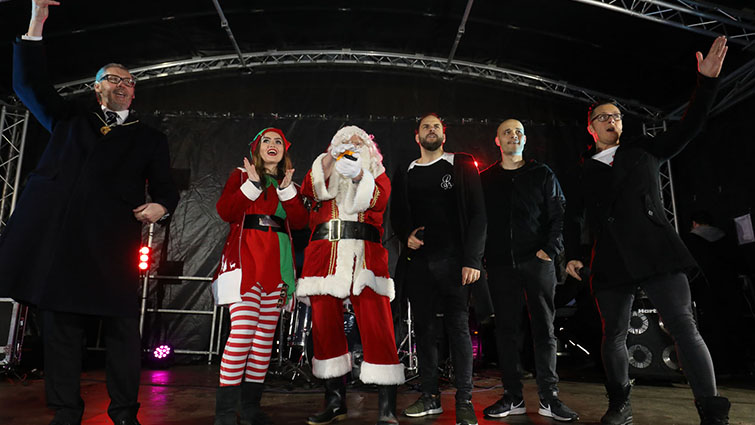 Rutherglen and Cambuslang will this weekend be the latest town centres to be switched-on for Christmas.
Hamilton's Christmas lights were tuned on last weekend and now it is the turn of Rutherglen and Cambuslang with a host of festivities on the special day in each town.
Tomorrow (Saturday, 30 November) the fun will descend upon Rutherglen while Cambuslang will host the festivities the following day, with a fun fair and stage show in full swing in both venues.
Free entertainment, games and giveaways will bring Christmas fun for all the family, with Radio Clyde's Gina McKie hosting each event and music provided by the band Ernest, with their Rockin' Christmas Show, while also making an appearance will be Olaf and Kristoff from Frozen and Christmas Minions.
Local dance and theatre groups will keep the entertainment going and the festivities will also feature a sing-a-long and, of course, a visit from Santa Claus himself.
South Lanarkshire's Provost Ian McAllan will perform the honours of switching on the lights – a moment that will also be marked with an atmospheric fall of snowflakes.
In Rutherglen, the stage entertainment will begin at 1.30pm and will include singer Toby Erskine and Happenin' Dance, with Gina McKie, Provost McAllan and the Landemer Queen gathering on stage to switch on the lights at 4.30pm.
Main Street, Cambuslang, with be the venue for the fun fair as in previous years, but there will be a new location of Kyle Court for the stage show that will include, from 1.30pm, Dance Elite, Toby Erskine, Happenin' Dance and St Andrew's Hospice's Jeanne Rennie before Gina McKie, Provost McAllan and the Landemer Queen take to the stage for the switch-on at 4.30pm.