Nominations open for Business Excellence Awards
Published: Monday 25 November 2019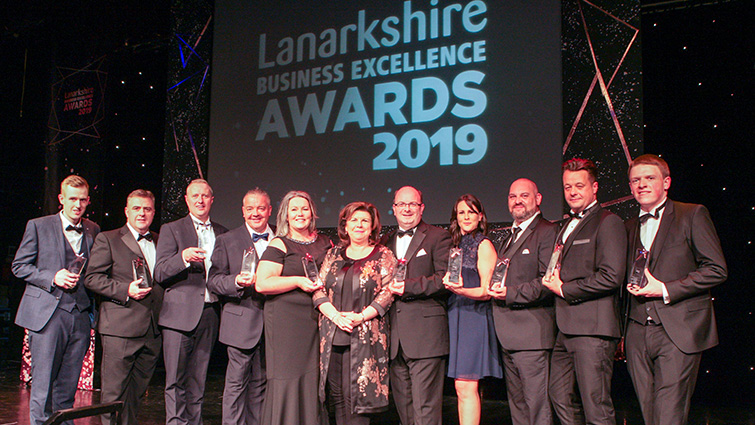 Nominations for the 2020 Lanarkshire Business Excellence Awards are now open.
Local businesses of all sizes and industries are invited to apply for the annual awards, which are hosted by North and South Lanarkshire Councils.
They celebrate the best local businesses across a range of 10 categories.
The awards are free to apply and Lanarkshire based businesses can apply for up to two categories.
The deadline for entries is Monday, 20 January 2020.
Two free workshops will be held on Wednesday, 27 November and Wednesday, 8 January to provide advice to businesses on making an application.
The award categories this year are:
• Lanarkshire's Best Business - up to 10 employees; 11-50 employees; and 51+ employees
• Lanarkshire's Best Family Business
• Lanarkshire's Best New Business
• Lanarkshire's Best New Product or Service
• Lanarkshire's Apprentice of the Year
• Lanarkshire Community Impact Award
• Lanarkshire Employer of the Year
• Excellence in Customer Service Award
Winners will be announced at a gala awards dinner on Friday 1 May 2010 at Motherwell Concert Hall.
The 2020 awards are sponsored by UK Steel Enterprise, Masonry Solutions, LESL, CMS Windows, Visit Lanarkshire, City Facilities Management, Business Gateway and North Lanarkshire's Working.
Michael McGlynn, Executive Director of Community and Enterprise Resources at South Lanarkshire Council, said: "The popularity of the awards continues to grow year on year, demonstrating the entrepreneurship, determination and tenacity of Lanarkshire's businesses and people.
"I hope as many companies as possible take up the opportunity to enter and I look forward to finding out more about what makes them unique and deserving of an award."
Robert Steenson, Executive Director of Enterprise and Communities at North Lanarkshire Council said: "Lanarkshire is home to thousands of companies, from small family-run businesses to large multi-nationals, delivering high quality services and products across every services area, from food to technology, manufacturing to transport," said.
"Our Business Excellence Awards, now in their 27th year, are an opportunity to highlight the incredible diversity, quality and innovation of our business sectors and celebrate their success."