Girls invited to become future cyber experts
Published: Tuesday 12 November 2019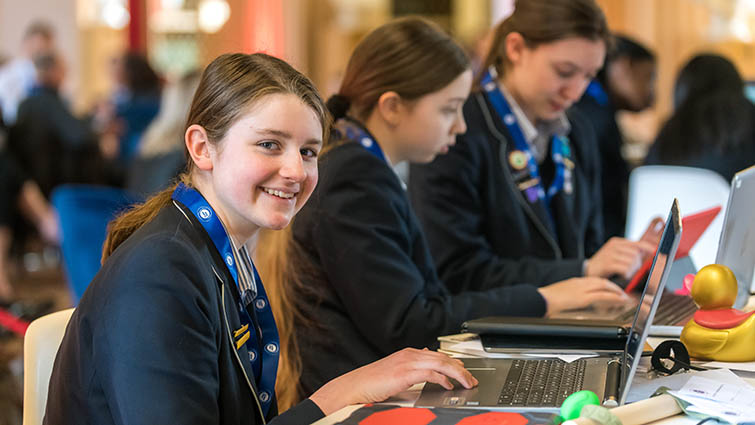 The National Cyber Security Centre has launched its CyberFirst Girls competition for 2020.
Aimed at girls in S2 the contest is looking for teams to take on an online round of puzzles and challenges, all related to the world of cyber security.
And, with only 11% of the global cyber workforce made up of women, it's hoped the competition will inspire young Scottish women to become the next generation of skilled cyber professionals.
The highest scoring teams will go through to semi-finals, in February 2020, in locations across the UK, leading to a grand final event mid-March 2020, where the girls will compete in a simulated real-world cyber incident.
At the same time they will find 'incredible experiences' at each event, attending exciting venues, meeting senior public figures, hearing from senior female leaders in tech, and finding out what their future in this field could look like.
More than 24,000 female-identifying students have taken part so far from up and down the UK, and every year more and more young participants are trained in the skills they need to defend the digital world.
Registration opens online on Monday December 2, 2019. Free to enter, the competition doesn't even require that teams know anything about the field of cyber security as it's all learned along the way.