Community spirit call during winter months
Published: Thursday 7 November 2019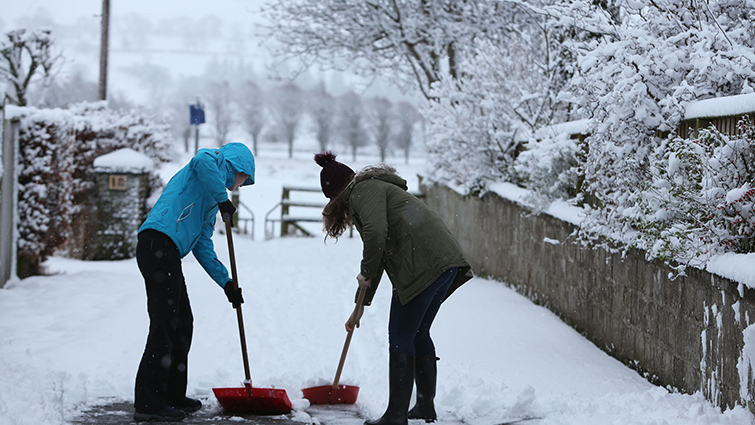 For the fourth day of our annual Winter Awareness week, we shine the spotlight on communities and how we can help one another.
If you have elderly relatives or neighbours who might need help during a power cut or during spells of severe weather generally, please check up on them.
The utility companies work closely with local authorities to make sure that vulnerable people get the support they need during any disruptions to normal service.
Regardless of who you pay your electricity bill to you should let Scottish Power Energy Networks, who manage the electricity network, know if you:
• are over the age of 60
• have a special communication need
• depend on electricity for home or medical care such as stair lifts and hoists
• have a child under 5
• have a disability or chronic illness
• feel you need a little extra help
To advise Scottish Power Energy Networks call 0330 10 10 167, or use their online form.
Chair of South Lanarkshire Council's Community and Enterprise Resources Committee, Councillor John Anderson, said: "Please take time to check on neighbours and relatives. Even a short visit and a few words can help if they have been stuck in the house for a few days."
As mentioned yesterday, while the council does as much as it can in terms of gritting roads and pavements we can only do so much. We prioritise the main roads and town centre pavements, which are the busiest, and these are generally in reasonably good condition. However, this means roads and pavements in residential areas are generally not treated. This is where local residents can help.
Councillor Anderson said: "If snow has fallen it's relatively easy to quickly clear the footpath outside your property.
"If this is done soon after it has stopped snowing it will be a lot easier than leaving it until it becomes compacted.
"Once the snow has been cleared some table salt will prevent ice forming.
"If everyone does their own little bit, and assists less able neighbours, it will make a massive difference.
"It also tends to be good fun, provides some fresh air and exercise and perhaps gets you chatting with neighbours you haven't spoken to in a while."
For more information see our clearing snow and ice page.