Big Breakfast boost for Living Wage
Published: Tuesday 5 November 2019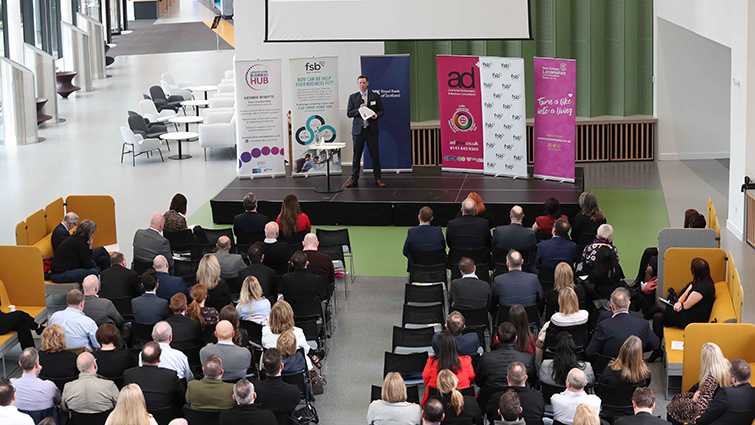 The growth of the real Living Wage across Lanarkshire is being celebrated with a Big Breakfast business event.
If you are a business who would like to find out more, you can now register for the event.
It takes place in South Lanarkshire Council's Banqueting Hall on Tuesday, 12 November from 8.30am until 10.30am.
Employers from across Lanarkshire as well as members of the Lanarkshire Living Wage Campaign group will be in attendance at this fantastic networking opportunity.
The event will also give you the chance to hear testimony from Living Wage accredited employers on the impact their businesses have seen, as well as from employees who have experienced personal benefits from being paid the real Living Wage. You will also receive information on our unique Lanarkshire Living Wage discount.
Co-hosted by North and South Lanarkshire Councils this event is aimed at employers who are currently accredited Living Wage employers as well as employers who would like to learn more about what the real Living Wage can do for your business.
We are proud in Lanarkshire to have one of the highest numbers of Living Wage Accredited employers in Scotland and we know that with your help we can go even further to ensure even more workers receive a fair days pay for a hard day's work.