Friends of Westwoodhill want to hear local views
Published: Tuesday 5 November 2019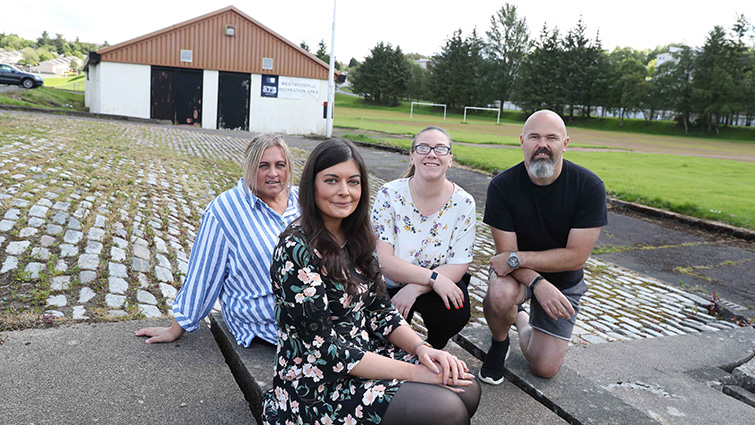 The Friends of Westwoodhill Recreation Area (FoWRA) has launched an online consultation seeking the views of local people.
Supported by the council's Community Engagement team, FoWRA wants to maximise the opportunity for possible asset transfer, in the hope that the area's now empty pavilion can be brought back to life as a hub for all.
Having gathered momentum locally, the CE team offered the group the extra support and advice necessary to grow the organisation and to continue to make their voices heard when decisions about their community are being made.
Explained Community Engagement Assistant, Sian Flynn: "Our involvement so far has been around community participation in the Westwood area, and how we motivate more local people to get involved both in community life and in local decision making.
"As well as that, we have supported the group to identify possible funding options for a number of projects they are keen to pursue. This includes plans to improve the playpark equipment, brighten up the landscape and stage community events."
The team was also able to provide a vital link with partner agencies, as well as helping FoWRA to make direct contact with the services and key officers of the council that are best placed to help. The consultation kicking off today is another benefit of this collaborative approach.
Added Sian: "A key outcome so far has been to look at assets such as these that are held by the council, and help the group to consider a possible transfer opportunity. Where there are other groups in the area also interested, we act as a conduit to bring them together, looking for a way that an asset can deliver the best, and widest, community benefit."
Iain Dow of FoWRA praised the efforts of the team in supporting them to improve their community: "Since our first meeting, they have actively encouraged and supported our group's endeavours. We are sure they will help our community in Westwood become more integrated, as well as enabling greater focus on community initiatives, which ultimately empower residents to have a greater say in community improvement and regeneration."
The Community Engagement team is keen to hear from any forum, community council or other constituted group which could benefit from advice and support in accessing council and partner services for potential community-led projects. You can get in touch with them via email at communities@southlanarkshire.gov.uk.