Trading Standards urges vigilance in firework sales
Published: Friday 1 November 2019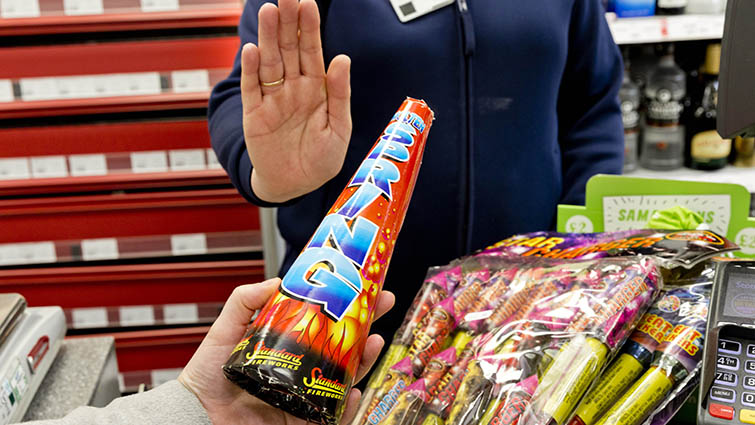 Fewer than 50 premises are registered to sell fireworks in South Lanarkshire – down almost 25% on five years ago.
With more retailers choosing not to stock and sell fireworks, the council's Trading Standards team is working to ensure that those who do, do so within the law.
Councillor John Anderson Chair of the Community and Enterprise Resources committee, said: "We are very encouraged by the responsible stance taken by our retailers in past years and we want to make sure that South Lanarkshire retailers continue to comply fully with the legislation on how to store fireworks, the timescales in which they can sell them, and who they sell them to.
"That's why we will continue to visit those outlets which are registered to store and sell fireworks to ensure they are fully up-to-date with the law."
There are only four times each year when registered traders can legally sell fireworks. These are
November 5th – three weeks before and one week after
New year: December 26-31
Chinese New Year – four days before and including the day itself – normally late January/early February
Diwali – late October
Working closely with the retail trade, the team aims to make sure that the timescales are adhered to through a combination of education, engagement and in necessary, enforcement.
Concluded Councillor Anderson: "The potential for anti-social behaviour, and indeed, serious injury, is huge when dangerous explosives fall into the wrong hands. Our campaign is about putting safety first whilst allowing all residents, to enjoy this time of the year without accident or incident, whether they choose to take part in the festivities or not."