Film tells incredible story of dictator defiance
Published: Wednesday 30 October 2019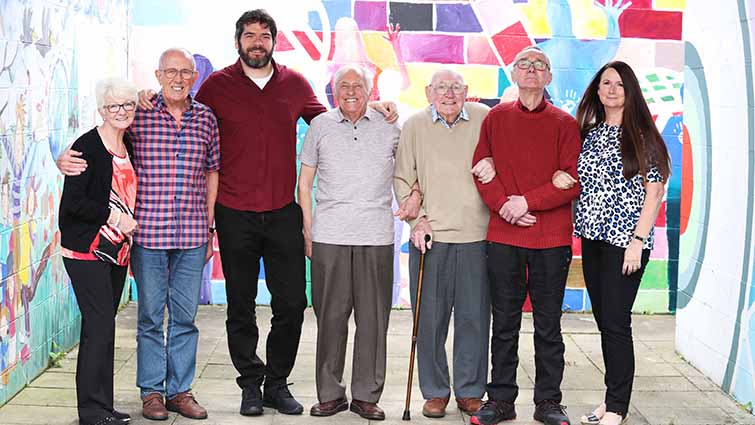 The story of how a Sheltered House resident helped defy the Chilean dictator General Pinochet had a special screening recently.
The film, Nae Pasaran, was shown at East Kilbride Arts centre and tells how Rolls Royce workers Bob Fulton, Stuart Barrie, John Keenan and Robert Somerville refused to repair and return the Chilean jet engines Pinochet's air force used to bomb the capital Santiago.
The men knew they were putting their jobs on the line back in 1974 but knew they had to take a stand.
Bob, a resident at Bosfield Sheltered Housing Complex in East Kilbride, said: "Immediately after we refused to work on the engines I did wonder if security would be coming to escort me out the door.
"Looking back, I think the actions we took were absolutely right.
"My beliefs as a Christian and a trade unionist justified any action which might help prevent harm to fellow workers in Chile and to send a message of support to them from across the world.
"I would like to think that not just trade unionists but all fair-minded people would think we did the right thing.
"I think trade union law might make similar action more difficult today."
Bob added: "I am proud that the actions at Rolls-Royce in East Kilbride have become a small part of the town's history."
The special screening was attended by family and friends of the men, along with representatives from Housing and Technical Resources.
The film won a Scottish BAFTA last year.
Director and Producer Felipe Bustos Sierra on the award win: "All of us are over the moon both with this award and the public reception for the film. Preserving this story for future generations was a great motivator when making this film."