Week long event encourages staff to talk about mental health
Published: Tuesday 22 October 2019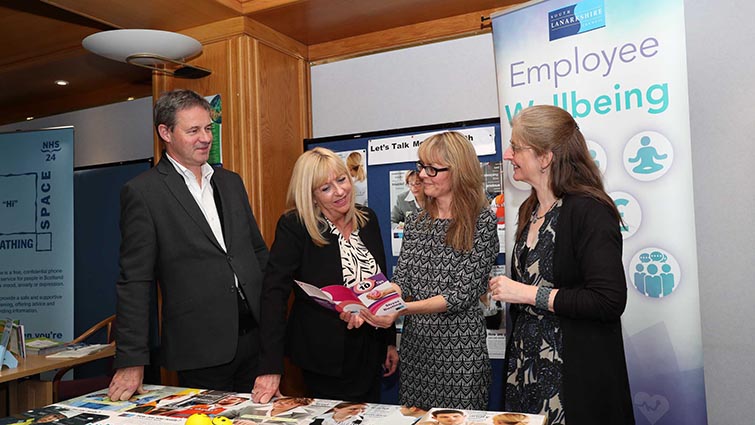 South Lanarkshire Council has kicked off its Let's Talk Mental Health week.
Throughout this week council staff will be encouraged to have conversations about mental health.
This will be supported by a series of workshops and drop in events where information will be available from mental health and wellbeing exhibitors including the Samaritans, Breathing Space and the Employee Wellbeing team.
Chair of the council's Finance and Corporate Resources Committee, Councillor Gladys Miller, said: "This week-long event will hopefully encourage staff to talk more and be more open about their mental health and wellbeing.
"It's important to remember that everyone has emotional and mental health needs, and looking after our mental wellbeing is just as vital as looking after our physical wellbeing.
"We have seen a number of high-profile figures from a range of different backgrounds being far more open about mental health recently and this can only help in breaking down any barriers.
"It helps in removing the stigma that used to surround mental health issues and as a council we are determined to offer full support to our staff when required.
"This week is about reminding everyone of the options that are available to them, to be there for others and to speak out if you feel you need help."