Options to improve transport across Clydesdale
Published: Monday 21 October 2019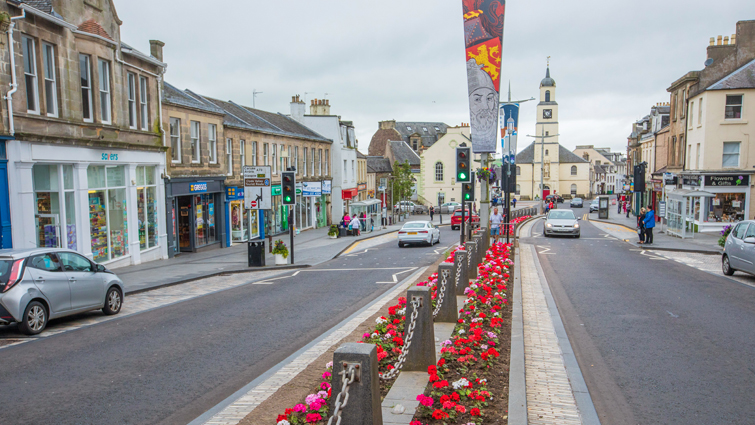 A major study has set out eight options to improve transport in Clydesdale with the completion of the second of its four phases.
The options, covering mainly potential rail, bus and active travel proposals, will now be considered in detail to identify which could be developed for implementation.
Commissioned by South Lanarkshire Council and funded by Strathclyde Partnership for Transport (SPT), the study has been carried out in line with the Scottish Transport Appraisal Guidance, or STAG.
Under this framework, it comprises four phases that are evidence led: Pre-Appraisal, which gathers data and formalises the aims of the study; Part 1 Appraisal – the stage now completed – which considers the options and narrows them down to those most feasible; Part 2 Appraisal, which identifies those that should be taken forward; and the STAG Report itself.
Gordon Mackay, the council's Head of Roads and Transportation, said: "This is a major exercise that has the potential to bring great benefits to the transport available to people traveling in Clydesdale.
"As such, it is vital that the views and knowledge of all concerned are taken into account, and so we have spoken to, and worked with, a huge range of people as part of the process, including local community groups, transport operators, Transport Scotland, SPT, health and care partners and elected members from Parliament, the Scottish Parliament, the council and the Scottish Youth Parliament.
"This Part 1 Appraisal has produced eight options, which include various sub options, that will be able to be looked at in greater detail as we proceed to the next part of the process. We will commission a consultant next month."
The options taken into Part 2 cover rail travel, including the potential for new rail stations at Law and Symington and rail services from Lanark to Edinburgh and from Carluke to Edinburgh via Carstairs.
Bus services under consideration include a Law to Carluke shuttle, Biggar-Lanark-Symington services, Law services, Carstairs-Lanark-New Lanark services and an M74 corridor Bus Hub, as well as demand-responsive transport serving, in particular, communities in settlements in Southern Clydesdale and rural areas.
Improvement options at Lanark Interchange could include work to the bus service interchange and to the park and ride facilities, while extra park and ride provision could be created at Carstairs.
The options also include active travel infrastructure covering Law, Carluke, Braidwood, Biggar, Symington, Carnwath, Carstairs and Lanark, and the conclusions drawn from this stage are due to be reported in March next year.
The full study document can be viewed on the council website.