Langlands Moss to be transformed
Published: Tuesday 10 September 2019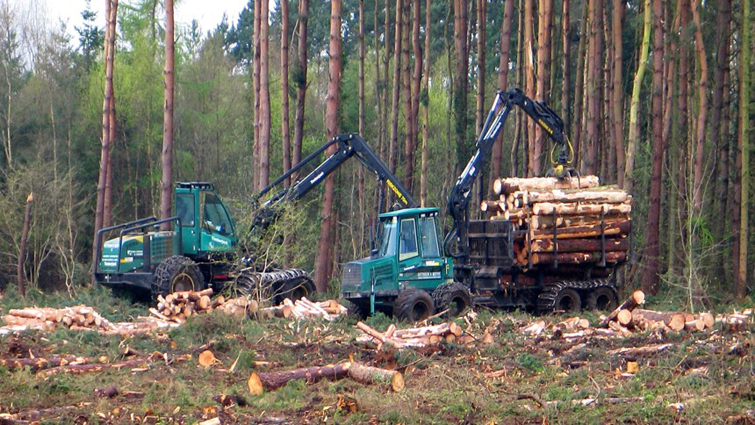 Restoration work is set to get underway at Langlands Moss Local Nature Reserve on the south edge of East Kilbride.
Site works during 2019 and 2020 will help restore the natural bog and surrounding woodland habitats.
Removal of the conifer plantation will improve the hydrology of the bog and its surroundings. These trees were planted in the 1960s on deep peat, which would not be done nowadays. The conifers are now mature and a walk through the site will show that many of the trees have started blowing down already.
The conifer plantation will be removed in autumn/winter 2019.
Langlands Moss will be closed to the public while the conifer trees are being removed. This is necessary for public safety, as there will be large machinery and stacked timber on site.
Keep an eye on the Countryside Rangers and Friends of Langlands Moss Facebook pages, as well as signage on site to find out more.
Once the trees have been removed and the site re-opened, the main access routes shown on the map (blue dotted lines) should be available again for use. We expect that parts of the site will become wetter over the next couple of years which may affect some paths.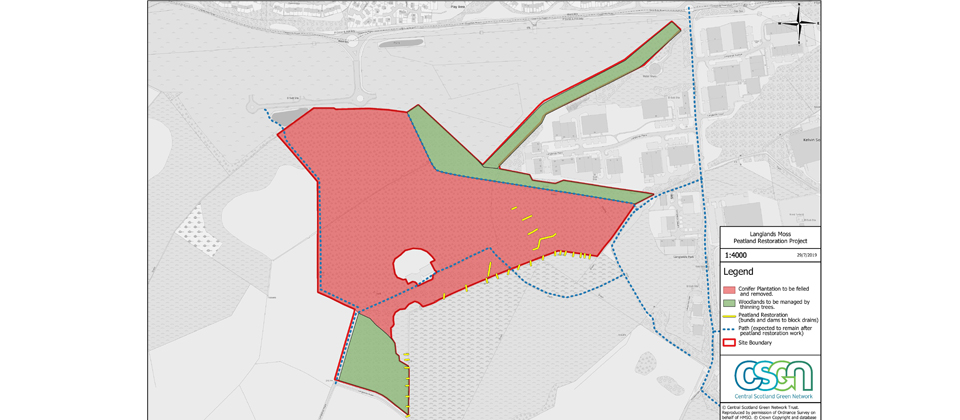 We will also be using Scottish Natural Heritage's Peatland Action Fund to improve the hydrology of the main bog and surrounds by installing dams and bunds on existing drains (yellow lines on the map). Keeping more water in the bog will help it to function properly.
The boundary for the Local Nature Reserve is set to change as well, doubling the size of the site; the area which is currently wooded will officially become part of the nature reserve. For more details please email Country and Greenspace If you would like to share your opinion on planned work and future improvements, please fill out this survey.