Tyre safety campaign nails Hamilton trader
Published: Friday 23 August 2019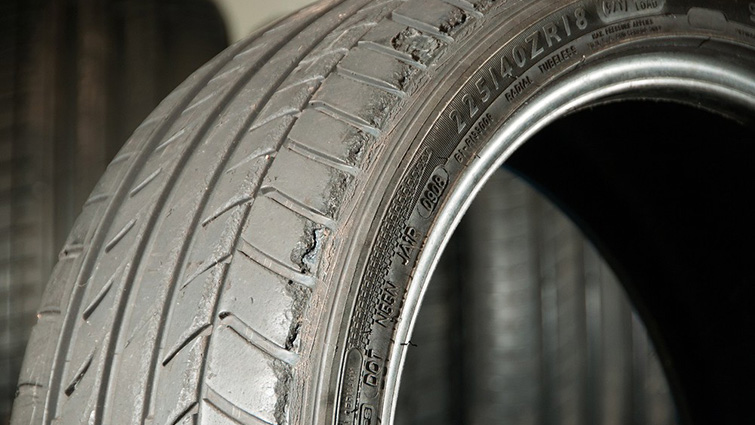 A Hamilton-based trader has been fined £600 after pleading guilty to a breach of the Consumer Protection Act 1987.
Jacqueline Henderson, trading as JC Tyres, Pollock Avenue, Hillhouse Industrial Estate, appeared at Hamilton Sheriff Court on July 29th following action taken by the council's Trading Standards team around the safety of part-worn tyres.
A tyre that had been test purchased from the premises was found by experts from the Tyresafe organisation to flout safety rules as it had an unsafe puncture repair and was not marked 'part- worn', as legally required.
Ms Henderson's conviction was the culmination of a widespread series of test purchases carried out across the authority in October 2018. Concerns were brought to local councils up and down the country following a Scotland-wide BBC investigation earlier in the year.
Working closely with industry experts and local retailers, the team was focused on ensuring that dealers in South Lanarkshire were up to date with legislation, and operating safe selling practices.
Shirley Clelland, Head of Fleet and Environmental Services, said: "The selling of unsafe part-worn tyres puts lives on the line, and the council has shown it has a zero tolerance approach to anyone who flouts the law in this way. We are grateful to the BBC who carried out the initial investigation, and our colleagues in Tyresafe, who provided us with the expert support to allow us to bring this case to court. I hope it serves as a warning to all traders whose practices put public safety at risk."
TyreSafe chairman, Stuart Jackson, said: "Each year in the UK, more than 1000 road casualties are caused by an incident where illegal, defective or under-inflated tyres are a contributory factor. To maximise road safety and prolong tyre life, a tyre's pressure, tread depth and general condition should be checked regularly.
"When replacing tyres, fitting new tyres is the safest option. However, legislation does exist which permits the sale of part-worn tyres, subject to them meeting a number of criteria. The sale of part-worn tyres that do not meet these legal requirements is not only a criminal offence under the Consumer Protection Act, but also poses a serious safety risk to drivers, their passengers and other road users."
(pic: Scottish Environment Protection Agency)