International Youth Day is a chance to inspire
Published: Monday 12 August 2019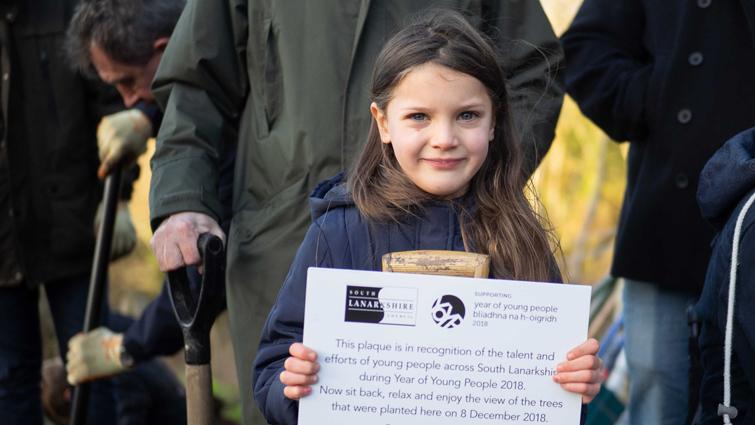 Today is the official United Nations International Youth Day and this year has taken the theme 'Transforming Education'.
The international organisation is highlighting efforts to make education more relevant, equitable and inclusive for all youth, including efforts by youth themselves.

South Lanarkshire Spokesperson for Youth Councillor Julia Marrs has welcomed International Youth Day, she said: "Last week saw young people across Scotland receiving exam results that will, for many, chart the course of their life and career in the coming years so there could not really be a more appropriate time for us to be thinking about making education 'relevant, equitable and inclusive'.

"The UN is of course thinking globally but even here in South Lanarkshire we need to think about how we can support young people to gain the qualifications and skills they need and to ensure they have the chance to access opportunities no matter what their personal circumstances or where they live.

"Simple things can make a big difference, for instance, working with members of the Scottish Youth Parliament and SPT we launched a pilot programme supporting the MyBus Rural service in South Lanarkshire as an affordable and flexible transport option for young people to travel outwith their own communities to access more opportunities in work, training, and education.

"Our young people are amazing and they are not just the future they are making a difference here and now through volunteering, working to support their communities and speaking up for a better, fairer world".

South Lanarkshire has its own Youth Council providing a platform for local young people age from 12 to 25 to have a voice at a local and national level.

On 26th of June 2018 South Lanarkshire Council became the first Council to pass a motion pledging to properly consult young people on issues and decisions affecting them.
United Nations International Youth Day has been marked on 12 August since 2000.