Pupils praised for achievements on day of exam results
Published: Tuesday 6 August 2019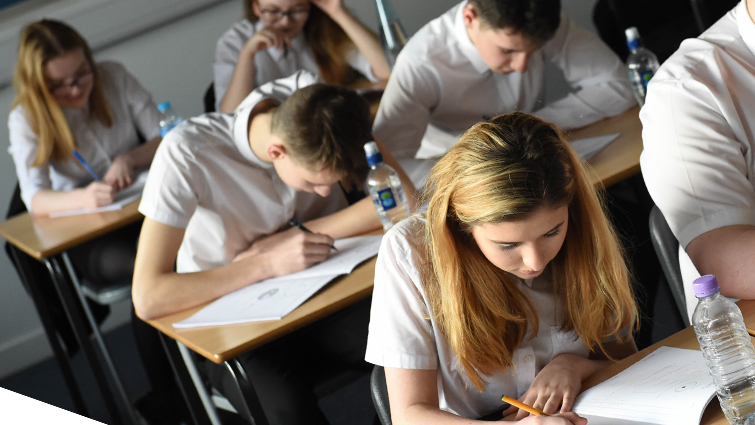 Pupils across South Lanarkshire received their exam results today.
And the achievements of all those who were involved has been recognised by South Lanarkshire Council's Executive Director of Education, Tony McDaid.
He said: "Today, and over the next few days and weeks, I want to take this opportunity along with our schools to celebrate the achievements of our young people across South Lanarkshire after many months and years of study.
"This is an exciting time of the year for many young people and their families as they receive their exam results from the SQA. I offer my congratulations to all this year's candidates on their achievements."
In South Lanarkshire 11,291 Highers were taken this year with 8,430 levels A to C achieved, giving a pass rate of 74.7% which is in line with the national position (74.8%).
Performance at National 5 is also broadly in line with the national position. The overall pass rate, from 18,727 presentations, improved by 0.3% from 78.7% to 79.0% (national: 78.2%). The pass rate in English was 89.3% (national: 86.3%) and in Mathematics 66.2% (national: 65.5%).
Tony continued: "The traditional examination courses and exam results are only one part of what is known as the Senior Phase of education, where we recognise and support young people to follow individual learning pathways, which lead to success in a range of awards, like the Duke of Edinburgh and qualifications in other areas which provide entry to the world of work, modern apprenticeships, further education, skills for work courses, digital learning and other individual and customised learning pathways.
"These achievements are a testament to the diligence and hard work of pupils and their teachers, not forgetting the support provided by parents and carers, which all help to demonstrate that young people do have high ambitions and are achieving success.
"I would encourage families, communities and the media to recognise the positive contribution that our young people make to society and that we all take this opportunity celebrate their individual achievements and to continue to support them on the next step of their learning journey. Their journey may be to continue on at school, move into the world of work, college, university or training.
"It is clear that young people today are much more likely to experience a variety of career and employment opportunities and this is the pathway our schools are preparing young people for so that their education is tailored to their needs and aspirations.
"I believe it is our job as educators to help support and develop the skills, knowledge and experiences of our young people throughout their learning journey. So, I invite you to join me in celebrating the achievements of young people - #NoWrongPath as well as continuing to support them on their next steps.
"For many young people they may not know yet what their next steps may be. But there is no need to worry. This is where our schools and Skills Development Scotland are able to offer advice and support to young people and families.
"In instances, where any young person may not get the grades or qualifications they set out to achieve, I fully understand they will be disappointed. However, I would like to reassure them that support and guidance is on hand to help them to talk this through and to build on their achievements in a positive way."
Further advice on career options is available from Skills Development Scotland.