Very Hungry Caterpillar wriggles into Lanark
Published: Tuesday 2 July 2019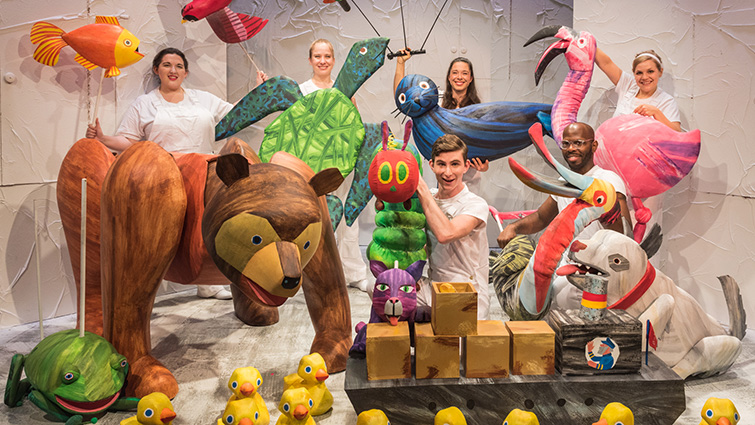 Eric Carle's 'Very Hungry Caterpillar' wriggles into Lanark Memorial Hall for a very special show this month.
The much-loved children's tale was published fifty years ago this year, and has delighted generations of young readers over those five decades.
Now, a whole new generation can become enthralled by this colourful retelling of the tale at Lanark Memorial Hall on Tuesday 16 July.
Creator Johnathan Rockefeller easily translates the story from page to stage using a menagerie of 75 lovable puppets. In fact, the show faithfully adapts four of Eric Carle's stories, Brown Bear, Brown Bear, 10 Little Rubber Ducks, The Very Lonely Firefly and of course, the star of the show The Very Hungry Caterpillar.
Such is the show's appeal and success, the Memorial Hall will host two showings on the day – one at 12:30 and a further one at 2:30pm.
Why not bring your wee ones along and introduce them to this beloved childhood character and his friends?
Tickets, priced £10 (or £35 for a family of four) are available by calling 01555 67999 or by visiting the online box office