Don't buy alcohol for under-18s
Published: Friday 14 June 2019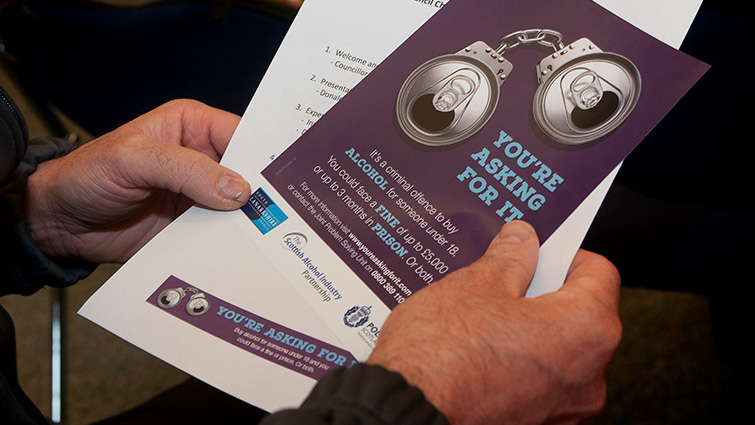 A scheme in East Kilbride and Strathaven is raising awareness of the consequences of people purchasing alcohol for under-18s.
South Lanarkshire Council and Police Scotland have launched the pilot scheme, entitled 'You're Asking For It'.
The pilot is funded by South Lanarkshire Community Safety Partnership and the Scottish Alcohol Industry Partnership and aims to reduce the number of proxy purchases of alcohol for young people and to lessen the associated anti-social behaviour to make communities safer and protect children from harm.
The campaign targets both adults who purchase alcohol on behalf of under-18s and the under-18s who ask an adult to purchase alcohol on their behalf.
It also looks to remind those running and working in licensed premises that they have a responsibility in preventing proxy purchasing.
Visits are being made by council officers to licensed premises within the pilot area to raise awareness and secure the support of traders, Police Scotland are also visiting secondary schools to highlight the campaign and explain the consequences and dangers of alcohol misuse. In addition, publicity materials are also being distributed throughout the area.
The pilot will be evaluated later in the year with a view to rolling out the campaign across the whole of South Lanarkshire.