Granting assistance for community groups
Published: Wednesday 22 March 2023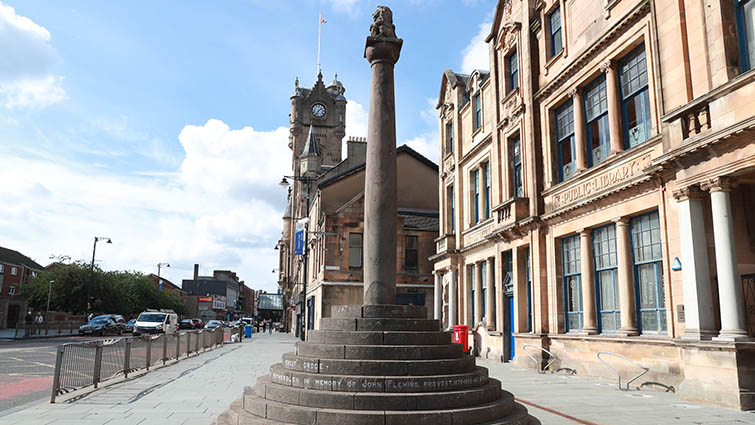 The latest round of community grants from the Cambuslang and Rutherglen Area Committee has been agreed by the council.
A total of £7,685 will be shared by 11 local organisations, and Rutherglen United Reformed Church received £575 as part of the Warm Welcome Initiative.
Under the community grants scheme:
Glencairn 2006, Rutherglen received £700 for equipment
Cambuslang Bowling Club received £320 for an outing
Particip8 Overton, Cambuslang received £1,000 for equipment and administration costs
Burnside in Bloom received £1,000 for an environmental project
217th Gilbertfield Company Boys' Brigade, Cambuslang received £950 for equipment and entrance fees
Central Cambuslang Community Garden Group received £350 for equipment and materials
Cambuslang Out of School Care Project received £1,000 for equipment, publicity costs, outing and entrance fees
Burnside Autumn Club received £300 for an outing
Camglen Buddies Leisure and Social Club, Cambuslang received £1,000 for specialist transport and entrance fees
Rutherglen Division Girlguiding received £500 for an environmental project
Fernhill Senior Citizens Men's Club received £565 for an outing and administration costs
The purpose of the community grants scheme is to fund activities and projects which offer community benefit, and which bring those communities together to enjoy educational, recreational, leisure and other activities, or to improve the local environment.
Support can be provided for everything from outings and entrance fees to admin and start-up costs and special events. Applications are invited throughout the year and awards recommended for approval at each meeting of the relevant Area Committee.
More information on the criteria, activities that attract funding, and the application process are available on the council website.