Information day will have something for everyone
Published: Tuesday 21 March 2023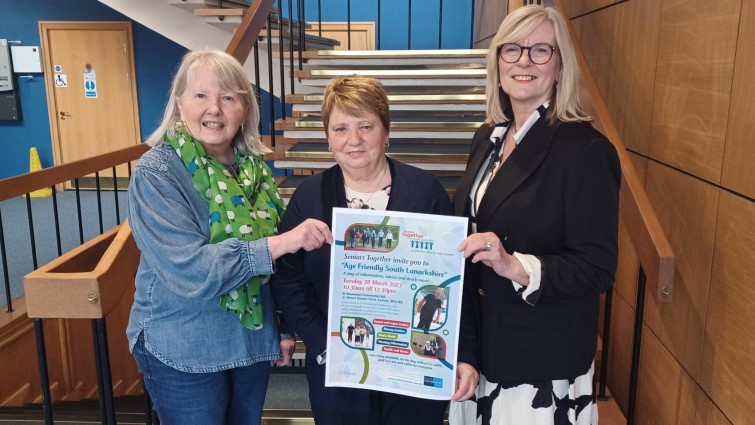 A day of information, advice and much more is taking place in Carluke next week.
Hosted by Seniors Together, a number of stalls will be in place offering advice on subjects including scams and rogue traders, money matters, men's sheds, energy information and health and fitness.
The day runs from 10.30am to 12.30pm on Tuesday 28 March at St Athanasius Community Hall, 21 Mount Stewart Street, Carluke.
The council's Older Peoples Champion, Councillor Eileen Logan, said: "I hope as many people as possible come along on the day – they can be sure of a warm welcome and there will be lots of information on a wide range of topics.
"Although hosted by Seniors Together, the event is open to everyone across the Carluke and the wider community.
"The stalls and information provided will be of interest to everyone, regardless of age.
"We are also looking at hosting similar events across South Lanarkshire, so look out for more details coming soon."
Chair of Seniors Together, Catriona Mason, said: "There will be a free raffle and free tea and coffee for everyone who attends.
"There is no need to pre-register either – anyone wanting to come along can drop in at a time that suits them on the day.
"Following the pandemic, we are looking forward to having more events like this which will allow us to meet face-to-face and talk through various issues that are affecting everyone at the moment."