Stay safe this New Year
Published: Thursday 22 December 2022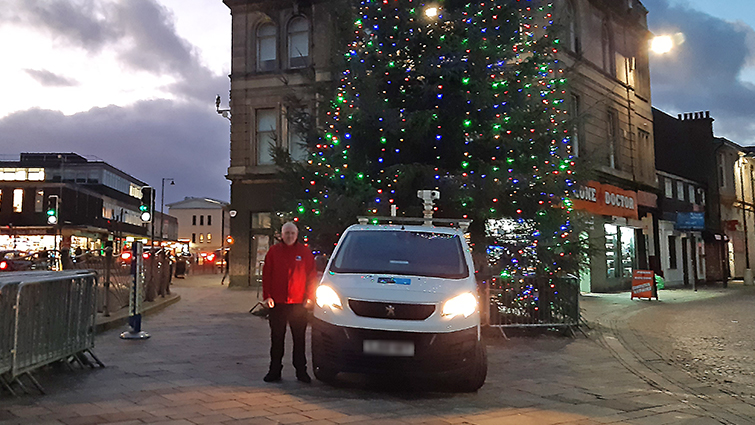 The festive holiday party season is well underway across South Lanarkshire.
And of course, everyone wants to be able to go out and enjoy themselves in local restaurants, pubs and clubs and return home safely at the end of their night.
Chair of the council's Housing and Technical Resources Committee, Councillor Davie McLachlan, said: "Personal safety is always a focus for emergency services and South Lanarkshire Council's Community Wardens, who are working together over this busy period to keep revellers safe.
"Our teams were on patrol in town centres and hospitality hotspots in our mobile CCTV vans over Christmas to support vulnerable individuals and provide extra reassurance to those enjoying a night out. They will continue to do so as we ring in the New Year this weekend.
"If you think someone looks vulnerable and needs assistance, or if you notice someone acting suspiciously, report this immediately to hospitality staff, Police or the Community Wardens. Please stay safe."