Approved Economic Strategy focuses on people, place and business
Published: Thursday 1 December 2022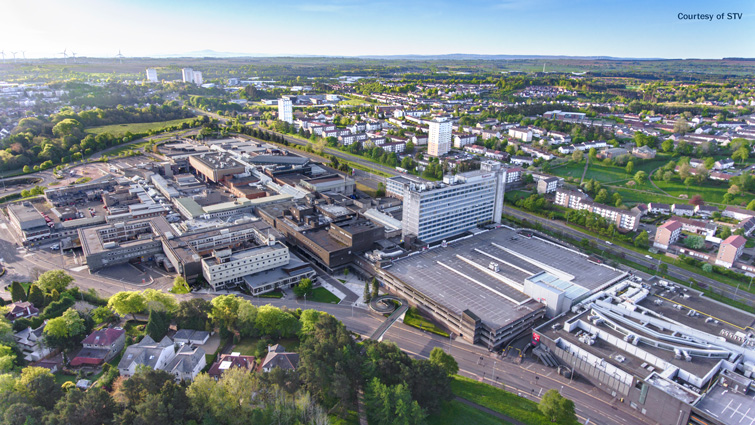 The South Lanarkshire Economic Strategy for 2022-2027 has now been approved.
After the draft proposals were approved by the council's Executive Committee in June, an online community consultation was undertaken with the feedback helping to define the final document which was approved at the committee's meeting on Wednesday 30 November 2022.
The strategy and associated action plan take into account the rapidly changing economy at international, national, and local levels.
People, Place and Business remain the focus of the strategy, which along with the council's partners and stakeholders, will strive to ensure the area's sustainable economic development.
To make South Lanarkshire a flourishing, green, dynamic and equitable place for all, the strategy promotes the unique selling points of the area.
With thriving towns and villages, good transport links, a wide range of good quality, affordable housing and a varied supply of employment land and commercial and industrial property, it is an outstanding place to live, work and visit.
Chair of the council's Community and Enterprise Resources Committee, Councillor Robert Brown, said:
"South Lanarkshire has enormous potential, and the council administration is determined that, with our partners, we will build the most dynamic, most sustainable and most enterprising economy possible. Ensuring our area has a robust sustainable economic recovery strategy will help improve the quality of life for everyone, creating more jobs and development opportunities as we progress.
"Our central location and key transport links make South Lanarkshire a great place to get any business up and running and developing its full potential, whether in food and drink, tourism, construction, social care, manufacturing or emerging sectors like green technology and IT that will help build the sustainable economy of the future.
"Our skilled workforce is our greatest asset and providing more high value jobs will build prosperity and help tackle the issues of poverty and inequality.
"That is why our strategy will ensure that South Lanarkshire remains one of the best places in Scotland to do business."
Following the approval of the Economic Strategy by the committee a full strategy document and action plan will appear on the council's website as soon as possible.