How Victim Support Scotland can help
Published: Tuesday 29 November 2022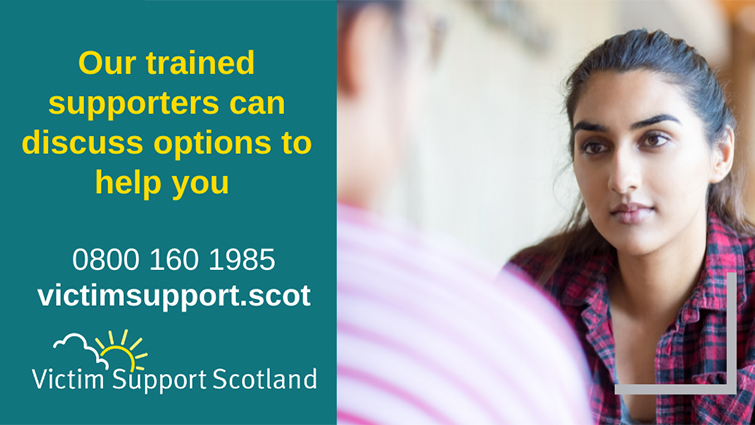 Have your reported antisocial behaviour to South Lanarkshire Council?
If so, it may be useful to know that there is an option to receive support from Victim Support Scotland (VSS).
It's an individual's choice, but if they do want to be referred, VSS can provide emotional and practical support.
They provide personalised support and information for anyone who may be affected by antisocial behaviour. The matter does not need to be reported to the police to be able to get help from them.
Chair of the council's Housing and Technical Resources Committee, Councillor Davie McLachlan, said: "Victim Support Scotland will listen to individuals and allow them time to talk about their experiences.
"Their aim is to help people feel safer and emotionally stronger, as well as better informed about their rights.
"They can help with a variety of issues and it's important people know the help that is available to them."
For full details of the support on offer, go to Antisocial behaviour - Victim Support Scotland.
Other organisations that can help include Citizens Advice, Breathing Space and Shelter Scotland.