People, progress and planet key themes of new plan
Published: Thursday 6 October 2022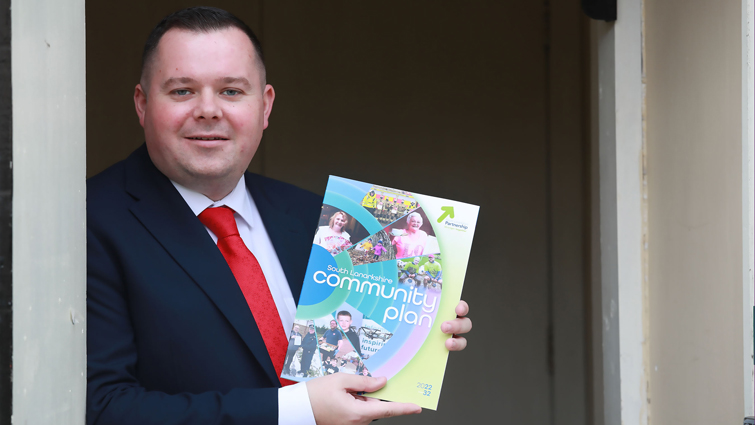 A new Community Plan has been launched for South Lanarkshire.
The Community Planning Partnership (CPP) have been consulting with communities across the area in preparation of publishing the revised plan, which covers the period 2022-32.
Three new priorities have been identified for the Partnership – People, Progress and Planet.
Council Leader and Chair of the CPP, Joe Fagan, said: "The partnership is working together to make South Lanarkshire a better place to live, learn, play and work.
"We will work with each other and with our communities to provide the best possible services that local people want and need.
"Communities in South Lanarkshire have been heavily involved in the creation of the new plan with residents initially answering questions on what matters to them.
"More than 3,300 people provided comments, and this was followed by various focus groups taking place.
"Analysis of their feedback identified three cross-cutting themes around the 'impact of poverty, recovery from the pandemic and sustainable development' and these form the basis of the new priorities for the partnership."
To find out more about the work of the CPP you can see a short film explaining the work they do or go to their website.