Five year plan to help tackle climate change
Published: Friday 17 June 2022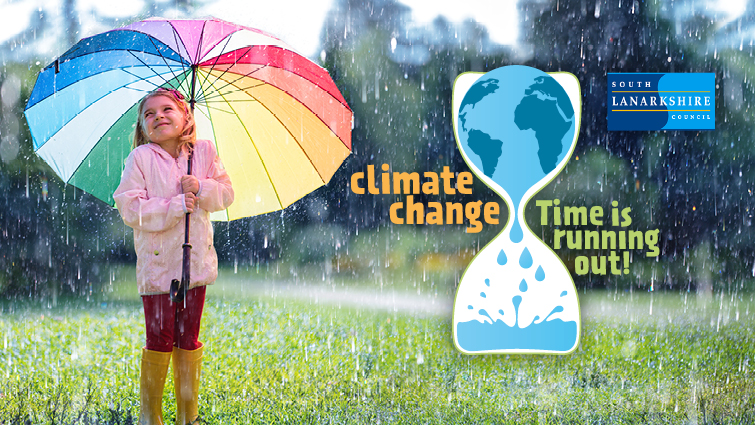 The council has agreed a Sustainable Development and Climate Change Strategy for the next five years.
The strategy was prepared following extensive public engagement which has helped shape the strategic approach.
It builds on the successes of the previous strategy (from 2017 to 2022) and the mission statement on the new strategy is:
Our Future is Now: building a sustainable, climate resilient and net-zero South Lanarkshire together, in a fair and inclusive way
From the issues that were discussed during the public engagement, four key themes emerged.
They were: People; Progress - Place and Communities; Planet - The Natural Environment; and Planet - A Green Economy.
Chair of the council's Sustainable Development and Climate Change Committee, Councillor Mark McGeever, said: "People are at the heart of a sustainable South Lanarkshire. Health and well-being are paramount.
"The strategy also makes clear that we need to empower and support our communities to create sustainable, inclusive and thriving places that we can all be proud to call home.
"They should be net-zero, climate resilient and well connected. They must have genuine access to energy efficient, comfortable and affordable homes, as well as good local services and local, high quality outdoor space.
"South Lanarkshire's natural environment, its greenspace and its biodiversity should not just be respected - they need to be restored, protected and enhanced.
"And the strategy is also clear that we should demonstrate leadership and innovation in the transition to a thriving, net-zero, climate resilient, and circular economy that offers a better future for everyone in South Lanarkshire."
A full copy of the report approved at this week's full Council meeting can be found on the council website.