New public greenspace for East Kilbride
Published: Tuesday 14 May 2019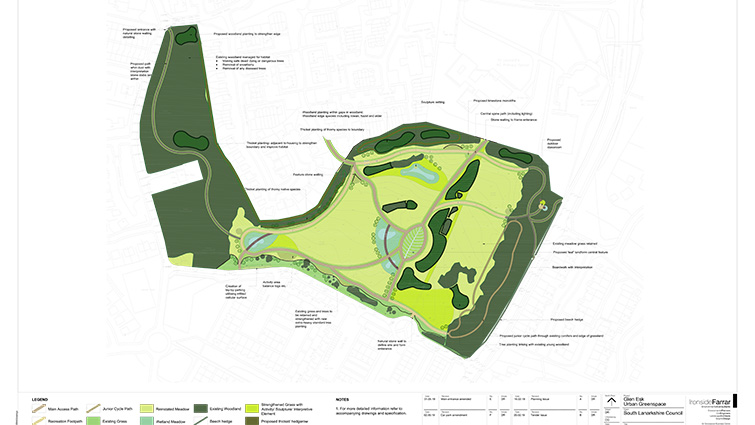 A new £1 million public greenspace area is to be created in East Kilbride.
The existing 7.6 hectare Glen Esk open space will be transformed with native planting and habitat creation, footpaths, boundary treatments, artwork, an outdoor classroom, a junior mountain bike track and a car park.
The proposals will create a positive link between residential estates by increasing the number of core paths and greenspace networks in this location, encouraging users to walk and cycle to the improved greenspace.
Approval for the development was given at today's Planning Committee.
A number of public events and stakeholder workshops were held locally to gauge public perception and preferences in terms of the layout of the proposed development.
The project will be funded via support from Scottish Government Vacant and Derelict Land Fund.
South Lanarkshire Council's Head of Planning and Economic Development, Pauline Elliott, said: "This development will have a positive impact on the local area and will create a space for the whole community to enjoy.
"During the consultation it was encouraging to see the majority of participants favoured the proposal to carry out improvement works within the site.
"We will start work shortly at the site and expect it to be completed by the end of this year."