Views sought on potential option to improve Lanark traffic flow
Published: Friday 21 January 2022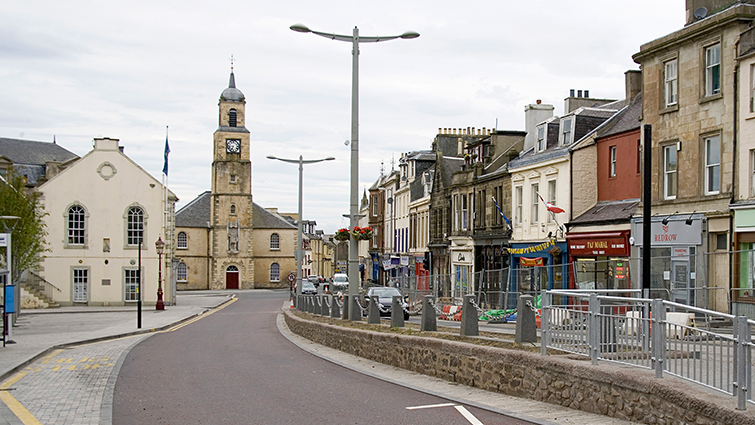 Consultation is underway on a potential option to improve traffic flow in Lanark town centre.
The council's Local Transport Strategy 2013-2023 identified several projects where previous studies concluded that new road infrastructure was necessary.
Among the schemes identified was the Lanark Gyratory system, and several options were investigated before the current suggestion was decided as an option worthy of further development.
Before developing the option further, including seeking suitable funding, the council want to hear the views from residents, businesses and anyone who travels through Lanark.
Full details on the proposals and a link to the survey is available on the council website. The consultation is open from today until Friday 11 February.
Chair of the council's Community and Enterprise Resources Committee, Councillor John Anderson, said: "I would like to ask as many people as possible who live, work or travel in the area to complete this survey.
"Their feedback will be essential in allowing us to develop the option and if supported consider funding opportunities.
"Our officers have worked extremely hard and looked at a variety of scenarios, but the traffic modelling concluded that the best option was the one we are now seeking feedback on."
The option being considered significantly outperformed all the other options that were investigated.
For more information and to see how the conclusions were reached go to the council website.