Call out fly-tipping dumb dumpers
Published: Tuesday 11 January 2022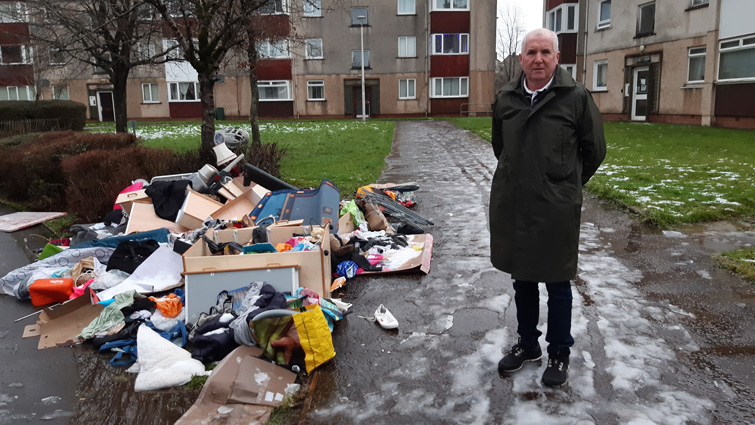 Fly-tipping is unacceptable and those responsible should be held accountable.
That's the message from the chair of the Community and Enterprise Resources Committee, Councillor John Anderson.
Councillor Anderson was appalled at the amount of rubbish recently left dumped outside blocks of flats in the Quebec Drive area of East Kilbride. And despite council crews clearing up the mess, less than 24 hours later the site had been targeted again with more rubbish left at the location.
He said: "I am calling on anyone with information regarding the dumb dumpers fly-tipping here or anywhere to contact the council.
"There is absolutely no need for this kind of behaviour, especially at a time when we are experiencing staff shortages because of the ongoing Covid-19 situation.
"It is in stark contrast to the many pieces of good work that is already taking place in the community, such as volunteer litter pickers who are doing their best to try and keep the town tidy.
"I would urge anyone with any information about those responsible to get in touch with the council."
Fly tipping can be reported by calling 0303 123 1020 or on the council's website.