Tell us your views on safe spaces
Published: Tuesday 21 December 2021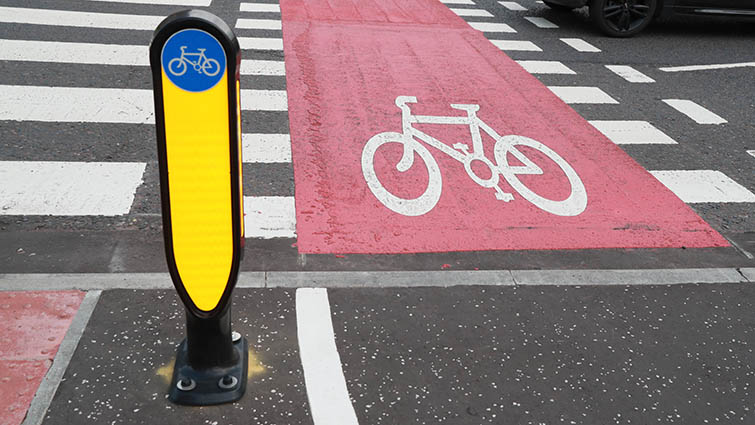 Residents in East Kilbride are being asked for their views on safe spaces that were provided for walking and cycling.
In response to the Covid-19 pandemic, the Scottish Government launched their Spaces for People (SfP) grant funding.
This was to support local authorities to introduce temporary measures to support social distancing and active travel messages, as well as providing an outside environment where this could take place.
The scheme was funded by the Scottish Government via Transport Scotland and was administered by Sustrans.
This allowed South Lanarkshire Council to accelerate the introduction of the cycle network through the Active Travel Study for East Kilbride, by streamlining the construction processes given the temporary nature of elements of the infrastructure.
And now responses are being sought on the infrastructure introduced within the East Kilbride town centre area, specific to the Cornwall Street/Brouster Hill/Torrance Road area.
Chair of South Lanarkshire Council's Community and Enterprise Resources Committee, Councillor John Anderson, said: "We are keen to hear local people's views on the infrastructure we introduced in East Kilbride and this feedback will then be analysed and reviewed.
"I would ask as many people as possible, who either live, work or travel in the areas in question, to take part in the survey."
The survey will remain open until 16 January 2022.
More information on Spaces for People is available on the council website.