Festive Fun for everyone at Low Parks Museum
Published: Friday 3 December 2021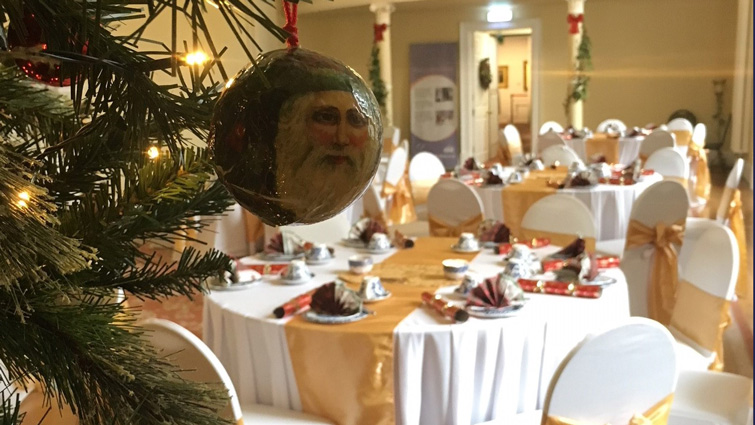 December's here and the festive season is in full swing at Hamilton's Low Parks Museum.
There's something to get all ages into the Christmas spirit with fun and magic infusing every event.
Santa will visit on four days throughout the month to let children bring their hopes and wishes to him in person.
No booking is necessary, with the £7.25 cost per child payable on arrival at reception, and the Grotto will be open and Santa available on Saturday, 4 December (1.30 to 4pm), Monday, 6 December (1 to 2.30pm), and on Monday and Tuesday, 13 and 14 December (10 to 11.30am and 2 to 4pm on each of those final two days).
Children must always be accompanied by a responsible adult – but that's all part of the fun for the grown-ups, too!
Santa will be making a special extra visit to meet children who may struggle with the usual noise and hullabaloo that are often part of visiting him.
The Quiet Santa Session will be held on Sunday, 5 December, from 1.30 to 4pm, when there will be a chance to chat to Santa, explore his Grotto and enjoy a spot of festive colouring-in, in the Winter Wonderland Gallery.
The adapted session will offer the magic of Christmas with no queuing, no flashing lights, no loud music and no pressure, and will cost £7.25 per child, with accompanying adults going free.
The nature of the event means that numbers will be restricted and places can be booked by emailing or by calling reception on 01698 452382.
Christmas is for everyone, of any age, and so the grown-ups are not forgotten with the Afternoon Tea with Festive Fizz event on offer on Saturday, 18 December, at 2pm.
A sparkling afternoon tea will be served in the festively decorated, 18th Century Assembly Room, with delicious sandwiches and tasty treats along with tea or coffee and of course, a festive cup of cheer, with additional refreshments also being available to purchase.
Places cost £21 and can be booked by email or by calling reception on 01698 452383. Any dietary requirements should be specified when booking.
For those of all ages who love to be creative, the Low Parks elves will welcome help crafting Christmas crowns and cards in the Winter Wonderland gallery.
This Crafty Christmas Crowns and Cards event will be held on Wednesday to Friday, 8 to 10 December, from 11am to 1.30pm and 2 to 4.30pm each day, and costs £2.60, payable at Reception.
The festive setting of the Assembly Room will also be the venue for an Afternoon Tea with Santa event on 11 December at 2pm.
Costing £10 for children and £13.50 for adults, the family-friendly festive afternoon tea will be followed by a visit to Santa in his magical Grotto.
Booking is necessary and can be done by email or by phone on 01698 452382. Children must be accompanied by a responsible adult at all times and any dietary requirements must be advised at the time of booking.