Sites for new nature reserves agreed
Published: Tuesday 12 October 2021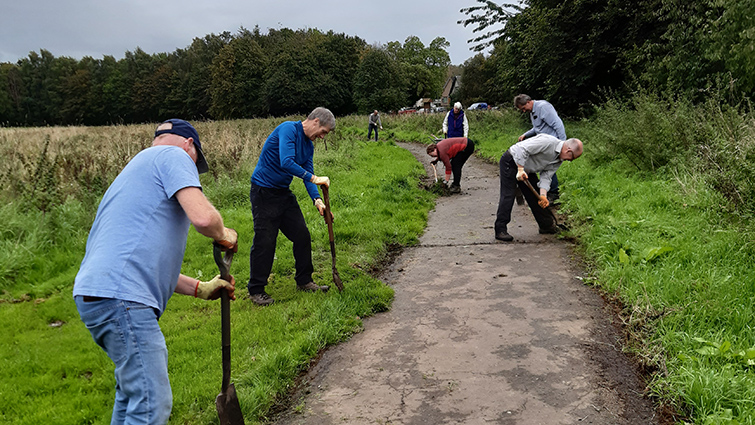 The sites for 16 new Local Nature Reserves across South Lanarkshire have been agreed.
And it has also been confirmed that the existing reserve, at Langlands Moss, will be extended.
Members of the council's Planning Committee approved the creation of the new Local Nature Reserves after hearing of the work being done to take care of nature all around South Lanarkshire.
The Local Nature Reserves will be based at:
• Backmuir Woods, Hamilton
• Blantyre, Bothwell and Uddingston
• Cadzow Glen, Hamilton
• Fernbrae Meadows, Rutherglen
• Greenhall, Millheugh and Barnhill, Blantyre
• Hamilton Low Parks, Hamilton
• Holmhills Wood Community Park, Cambuslang
• James Hamilton Heritage Park, East Kilbride
• Jock's Burn, Carluke
• Milton, Carluke
• Morgan Glen, Larkhall
• Mossneuk, East Kilbride
• Neilsland and Earnock, Hamilton
• Stonehouse Park, Stonehouse
• Udston and Glenlee Woods, Hamilton
• Westburn, Cambuslang
A Local Nature Reserve (LNR) is a greenspace that is of local importance for its natural heritage and educational value. It is a place for people to experience nature close to their home.
Local volunteers and community groups will continue to be supported across South Lanarkshire, with regular work sessions, site improvements, events and activities, and committee meetings (all dependent on Covid-19 restrictions).
Outdoor play will be supported with access already provided to some groups for funding for training and equipment, building capacity to help groups run their own outdoor activities and providing opportunities for children to explore nature close to their homes.
Chair of the Planning Committee, Councillor Isobel Dorman, said: "The creation of these new LNRs will bring with them tremendous benefits to communities across South Lanarkshire.
"Now that the proposed LNRs have been formally designated by the council, we can progress with plans to bring these areas to life.
"We have a significant influence on biodiversity as a major landowner, as a Planning Authority and through the impacts of our wider service delivery.
"These are exciting times for biodiversity across the council area and I look forward to finding out how our work progresses over the coming months and years."