Roads clean-up for East Kilbride and Clydesdale
Published: Friday 5 March 2021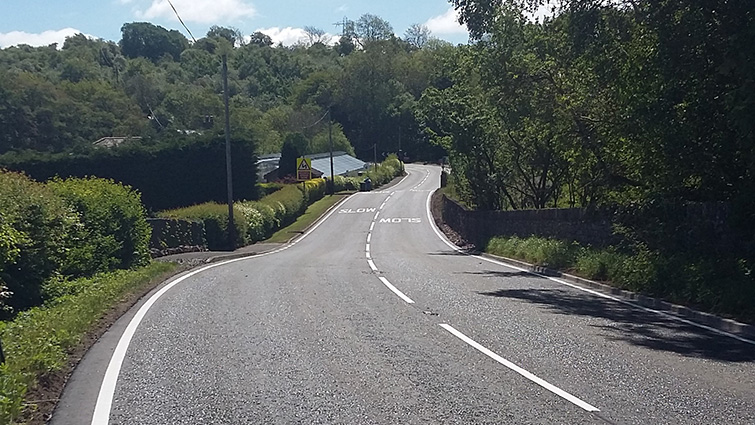 The council is to embark on a further series of litter clearing on roads around South Lanarkshire throughout March.
Following a similar exercise on rural roads around Hamilton in February almost ten tonnes of litter and dumped rubbish was recovered at a cost of £8000.
Now, teams will focus on routes in and around East Kilbride and Clydesdale, including the A725 East Kilbride Expressway, over the next four Saturdays.
Work kicks off tomorrow (March 6) on the following roads:
Strathaven Road, East Kilbride - Torrance Roundabout to Shawton Road near Chapelton
A72 Garrion Bridge to Lanark
Coalburn Road, Lesmahagow
Brownlee Road, Carluke - Brownlee Road to Horsley Brae
Mauldslie Road, Carluke
Each road will be reduced to one lane between 9-4pm to ensure the safety of the workforce clearing strewn rubbish from both the road surfaces and verges. As a result, drivers are being urged to be prepared for potential delay or to consider alternative routes.
Councillor John Anderson, who recently launched the council's new anti-litter campaign, urging residents not to be 'that eejit', apologised for any inconvenience, but expressed disappointment that the work was necessary.
He added: "We are working hard to keep the area we all live in clean and free of the scourge of dumped litter and rubbish, but we need community buy-in too.
"In this case, the majority of the litter has been disposed of by irresponsible drivers and their passengers, who seem to think that road sides are an appropriate dumping ground. It's quite frankly unacceptable.
"Ensuring that South Lanarkshire is a place we can all be proud to call home is a collective responsibility and one which I'm pleased to say, most of us take seriously. There is simply no excuse for this type of selfish and irresponsible behaviour which blights our environment and requires thousands of pounds of council funds to clear up."
As the anti-litter campaign rolls out, increased focus will be on education and enforcement, reminding litter louts, and those who would dump waste illegally, that their actions could lead to substantial fines and even criminal proceedings.
The council is also supporting Keep Scotland Beautiful's 'Give your litter a lift' campaign which aims to encourage all road users in Scotland to respect the shared environment and do one simple thing to keep litter off our roads.
Details of the remainder of our weekend clean-ups will be shared here on The View and on the council's social media channels each Friday in March.