Yes Sir, they can boogie
Published: Tuesday 24 November 2020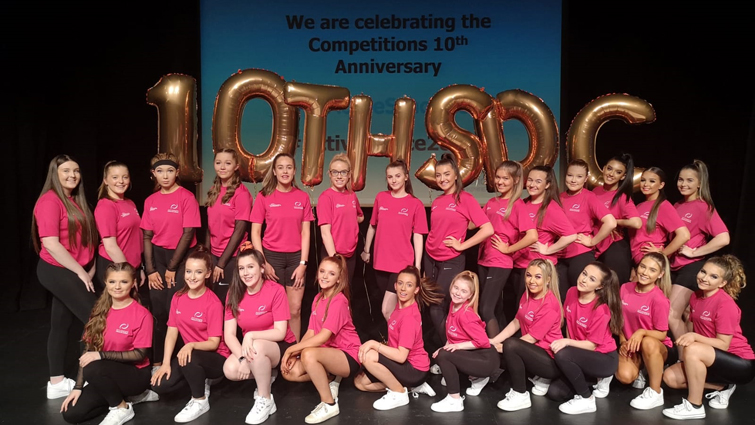 Pupils in South Lanarkshire's schools have been taking steps online to ensure the hugely successful Dance Leaders programme continues from strength to strength.
Launched in December 2018, the Dance Leader Academy was set up to support dance alongside traditional school sports in order to provide young people with more opportunities to participate in a healthy fitness activity.
All 17 of the council's secondary schools are now involved and secondary school Dance Leaders have also actively supported dance groups in their local primaries.
Since 2018 a total of 109 young people in South Lanarkshire (ranging from S3-S6) have achieved their Dance Leader Award and now they have taken the programme online to prove even a pandemic can't stop them dancing.
South Lanarkshire Leisure & Culture are a registered delivery centre for the level 4 and 5 Dance Leader courses offered by their partner Sports Leaders UK.
South Lanarkshire Leisure and Culture Active Schools Coordinator Mhairi Lake is Course Manager and a trained Dance Leader Tutor. She said: "Our Dance Leaders programme was a genuine overnight success and was embraced across schools by pupils who were interested in working towards a qualification and by those who simply wanted to enjoy dance for exercise.
"After the success of the 2018-19 programme with fabulous end of year shows and over one hundred Dance Leaders gaining accreditation it was incredible to see our participants step up to the challenges of 2020. They have embraced the opportunities offered online to support dancing and have posted dance videos, lessons and tutorials. We are now working with them through our Active School Co-ordinators to explore options including supporting an extracurricular dance programme."
The Dance Leaders videos have been viewed thousands of times on their Instagram and Tik Tok accounts and they will continue to add new content. It is hoped that when things begin to open up more of the qualified Dance Leaders will be able to pursue coaching opportunities through South Lanarkshire Leisure and Culture's ACE Dance and Go! Dance programmers.
A review of the impact of the programme shows Level 4 and 5 Dance Leaders supported 836 hours of extracurricular clubs and events from launch in December 2018 until the start of lockdown and this would have hit 1000 hours if their work had continued uninterrupted.
Active Schools Manager Karen McInally said: "The addition of our dance academy has been a huge success and provides young people from across our schools a great opportunity to develop a range of leadership and employability skills. The contribution the young people have made during the pandemic has been inspiring, they have been so creative with their online content encouraging us all to use dance to have fun and stay active."
An impressive 97% of all those enrolled on the programme completed their courses, and by all accounts they loved it – here's what some of them said:
Ellie, Dance Leader, Uddingston Grammar: "My favourite part of the course was learning all of the dances especially the ones we did for the annual dance competition. A skill I have definitely developed is confidence… I feel comfortable dancing around other dancers and can't wait to get back delivering in schools."
Zoe, Dance Leader, Hamilton Grammar: "I loved this course so much and my favourite part was the dance competition routines and coming up with my own choreography. I am now more confident in myself and have made lots of new friends."
Elizabeth, Dance Leader, Lesmahagow High School: "I really enjoyed this course and think it is a great opportunity. One of the skills I developed is planning and my favourite part of the course was working with the children at the primary events and working together as a group to prepare multiple routines."
Ellie, Dance Leader, Stonelaw High School/City of Glasgow College: "I enjoyed this course so much! I gained so much experience from it as well as many new friends! It allowed me to grow as a leader and as a person. The dance leaders course also intrigued me to look into teaching as a career path. My favourite part about being a dance leader is meeting/working with new kids and seeing them have fun preparing for the festivals."
Grace, Dance Leader, St Andrew's & St Bride's High School: "I am so much more confident as a dancer and as a person overall. I feel more comfortable doing things myself and speaking up."
Teegan, Dance Leader, Carluke High School: "My favourite part of the course was meeting new people and learning/performing the dance for the dance competition. I developed a lot of confidence through the course and learning how to plan and prepare sessions ahead of time."
More information about Active Schools is available on the South Lanarkshire Leisure and Culture website.
Please note the photo used above was taken before any physical distancing guidelines were introduced.