Ward based discharge planning to be extended
Published: Tuesday 15 September 2020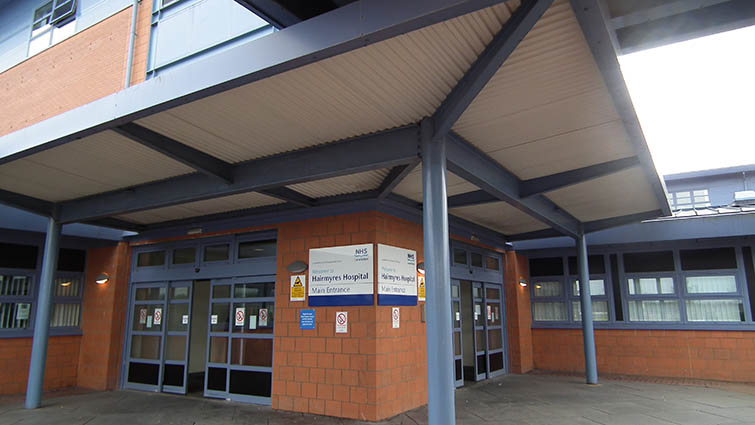 Closer working on the ward between social work and hospital staff is proving a success in South Lanarkshire.
As a result, a pilot project introducing a hospital based social care team to support smoother discharge planning and support for patients is to be expanded by the South Lanarkshire Health and Social Care Partnership,
Most importantly, the initiative has proved a success in delivering better results for patients, including reducing the time individuals need to spend in hospital. It has also led to better use of the existing resources in hospitals and the community.
The pilot was set up at University Hospital Hairmyres in East Kilbride in response to ongoing challenges and was sparked by improvement work in the Care at Home service.
The key change is that the multidisciplinary teams start to look at discharge planning with the patient and family as soon as possible, and a planned date of discharge is identified at the earliest opportunity, sometimes on admission. Current social care arrangements, and any potential and necessary changes to this, are taken into consideration to jointly plan and agree a safe and appropriate transition back home.
Director of the Health and Social Care Partnership Val de Souza said: "In many ways the Hospital Based Discharge Team is not a new idea, in fact it has significant aspects of the service that was in place prior to moving to a more community based system in 2016.
"What we have introduced now is, however, an improved system of working, with smoother, more seamless, links between NHS staff, the hospital-based social care workers and the community team. It is proving successful, with more people going home when they should, less delayed discharge and an improved transition to home-based care."
NHS Lanarkshire's Acting Director of Acute Services, Judith Park, said: "This is a successful and innovative model that has been developed from a solid working partnership between health and social care professionals.
"Our clinical staff have appreciated the additional expertise and insight that it has brought to planning and putting in place a care package built around the person to suit their individual needs, and we have seen real benefits for family members who feel more confident about discharge arrangements knowing this planning has taken place."
South Lanarkshire Council's Social Work Committee meeting on 19 August 2020 agreed proposals to expand the Hospital Based Discharge Team and appoint additional staff in a range of roles.
Chair of Social Work Resources Councillor John Bradley said: "The evidence shows that the ward-based approach to hospital discharge planning has proved successful and I am delighted that we are able to extend it."